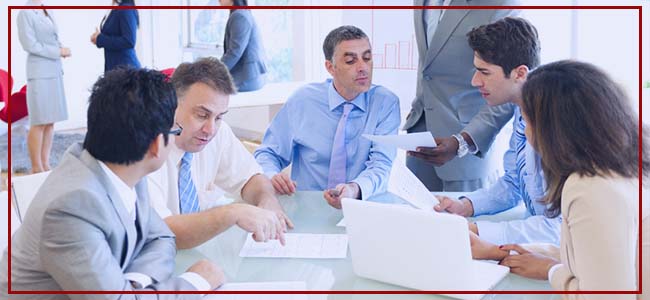 First and foremost, executive search firms should be focused on finding the absolute best candidate for a job. But with a pool to choose from that is often quite large, it can be difficult to know exactly where to focus that search. Experience, of course, is a key factor when categorizing possible candidates for an opening. But just because a candidate has a certain number of years with a certain title does not necessarily mean they will be the match a client is looking for. In fact, the type of company can have a major impact on who might be a good match for any given position.
How Company Size Comes Into Play
As the economy continues to recover, more and more companies are able to hire. A lot of this growth is happening not necessarily in the big corporations but in smaller and mid-sized companies who, rather than recovering, are just beginning to grow. This is especially true in the natural products sector, with sectors like natural skincare growing at a rate of more than 10% per year, according to the most recent natural products industry forecast.
These companies often have specific hiring requirements that can vary quite a lot from a more established corporation, namely they want to see candidates with experience working in smaller groups, in smaller companies, and more nimble projects. While it can always be attractive to have huge corporate experience on a resume, smaller companies often want proof that candidates will be able to work in a smaller, growing environment.
Where Should Executive Search Firms Focus?
Executive search depends on being able to take direction from clients and think outside of the box, utilizing strong connections and extensive experience, to find candidates that make a great fit. When a client wants candidates to have backgrounds in a smaller, fast paced environment, it is important for firms to be able to get to the bottom of what that means. For instance, it might mean that a client thinks someone from a large company will not be able to work within more constrained budgets, so a recruiter can work to uncover a candidate's experience in budgeting.
What Candidates Can Do to Stand Out
For candidates, by the same token, it is important to always keep an updated resume. Candidates that are interested in exploring opportunities at smaller, growing companies should be sure that they can explain how their corporate experience could be applicable in a more dynamic environment. That might mean indicating that they worked for a specific, smaller division or managed a smaller team of employees with a hands-on style. It may also mean using resources and connections to take a job at a smaller company or even a start up after gaining that corporate experience to have better luck with executive search and a mid-sized company down the line.
No career or search advice is going to apply to every company. However, both candidates and recruiters should be assessing the current state of their industry when they are looking to fill positions, including paying attention to company size.
Click to learn more about Sanford Rose and our executive search specialties.