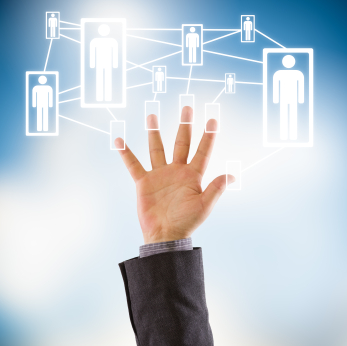 Eat local, shop local, think local. The movement to support locally-grown food and businesses is strong and growing nationwide. But is local better when it comes to selecting an executive recruiter to help you fill an important top-level management position? Many say no. While you might be on friendly terms with a recruiter in your community and feel that it would be 'nice' to give him your business, that's not really a strong enough reason to overlook the skills and reach of an executive recruitment firm with national and international contacts.
Here are a few important points to consider when you're trying to decide whether to use a local recruiter or to seek out a firm outside your community:
Industry knowledge
Experience working with the consumer health industry is really important when you're seeking a top-level person who can take your entrepreneurial nutraceutical company to the next level. You simply don't have time to 'train' a recruiter about your industry or wait while she learns the nuances of your business segment. It's better to source an executive recruitment firm with a proven track record finding and placing executives in your specific business space.
The right executive recruiter isn't one you chat with at local business gatherings – it's one who understands the dynamics of the industry you're competing in, and knows the key players in the mom and pop start-ups, equity-funded, mid-sized to large publicly-traded companies.
Industry relationships
You benefit from a recruiter who can access a deep and detailed industry database of contacts in the Dietary Supplement, Nutritional Ingredient and Natural Food/ Beverage industries. Someone who works diligently to establish those relationships through her executive search process as well as through networking at the major industry tradeshows and associations will find you a select list of highly-qualified candidates.
Global reach
It's truly a global marketplace. With the rising importance of countries such as China and India as important new customer and supplier sources in the food and nutritional ingredient sectors, you need a partner who can help you find that perfect regulatory affairs or business development executive to manage your international business relationships.
Needs assessment skills
One of the biggest problems that recruiters face is when they work with a company who doesn't have a clear idea, or consensus, on what type of person they are looking for. A good executive recruiter will take time to clearly understand your needs – and help you understand them too if necessary. Cultural fit is a huge component of a good or bad hire, so make sure your recruiter understands what makes your company tick and what type of person is a good fit. A good executive recruitment firm has a multi-faceted candidate search process that it successfully deploys for each and every client.
It's important to seek out an executive recruiter with these skill and abilities so that you improve your chances of finding the perfect executive for your open position. How can we help you with your talent search?