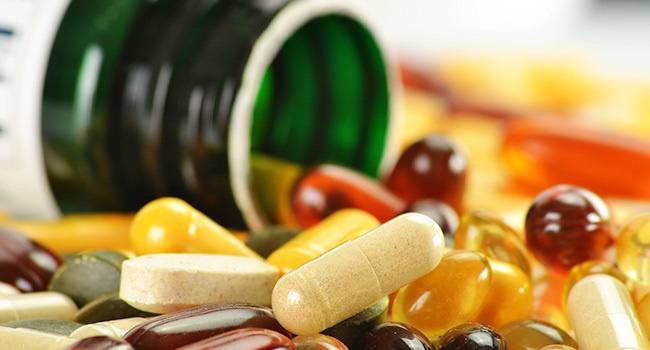 According to data published by the FDA, the past few years have seen dietary supplement companies having greater success bringing new ingredients to the market. This is exciting news for the nutraceutical world, but what exactly does it mean for development and sale of natural health products? In this blog we'll dive into the report for the latest in dietary supplement trends.
NDIN Approval By the Numbers
On the surface, the FDA's report is a reason to be optimistic about the state of the dietary supplement industry moving forward. In fiscal year 2014 (FY14), only 7 requests, about 17% of the total number of new dietary ingredient notifications (NDINs) received by the FDA, received "good day letters," meaning acknowledgement of the notification without objection. In FY15, these numbers increased to 10 good day letters, constituting 29% of responses, and further to 17 good day letters, or 32% of responses, in FY16.
These numbers tell us several things. First, and perhaps most obviously, dietary supplement companies are receiving fewer objections to new ingredients. This means greater potential for innovation, and for new solutions to consumer demands for natural health products to improve their wellbeing. In addition, the data shows that the number of NDINs sent to the FDA is rising, a positive trend that further reinforces the push to market clinically tested and proven ingredients that has been seen throughout the industry since the 1994 Dietary Supplement Health and Education Act (DSHEA).
However, we do advise caution in reading too far into the data. While it may be tempting to take the increased number of good day letters as a sign that the dietary supplement industry is going to boom, three years is ultimately not enough time to draw significant conclusions. It will be interesting to compare these numbers to FY17 and beyond and compare approved NDINs to industry sales numbers.
Increased Coordination Between Companies and FDA
There could be several reasons why dietary supplement companies have been submitting more NDINs, but much of the credit can be given to the FDA's recent efforts to clarify and simplify the submission process. In August 2016, just before the beginning of FY17, the FDA revised their new dietary ingredient draft guidance document to define more clearly when companies do and do not need to submit a NDIN. This is part of a campaign to increase industry awareness of obligation to file, as there are currently many dietary supplements on the market without FDA approval.
The FDA has also been engaging with dietary supplement companies prior to the submission of a NDIN. By meeting with the FDA throughout the NDIN process, including before submission, companies are able to get feedback and guidance that could increase chances of receiving a good day letter when the NDIN is submitted.
Looking to the Future
This increased coordination between the FDA and dietary supplement companies could have big implications for the natural health market. With increased regulation comes increased testing and trials, which in turn could boost the confidence consumers have in nutraceuticals. Having the approval of the FDA is beneficial to both companies and consumers, as proven efficacy could bring greater volumes of consumers to try dietary supplements. Altogether, these dietary supplement trends are encouraging, and we're excited to see how they play out in the years to come.