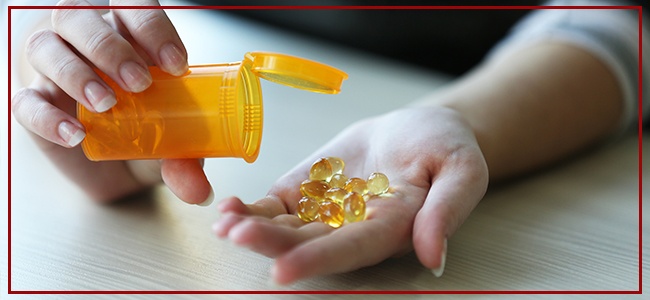 As far back as the 5th Century, BC, Hippocrates, who is considered the father of western medicine, recognized the value of healthy eating and the potential that certain foods had to restore and maintain good health. He summed it up in his famous saying:
Let food be thy medicine and medicine be thy food
However, the fact is that in the fast-paced 21st Century, food alone is not supplying all the nutrients that the body needs for certain classes of people. One of these classes of people is low-income earners in America. Understandably, their focus in on the most affordable food rather than the healthiest.
Is Food Enough?
According to the Council for Responsible Nutrition (CRN) data from the 2015-2020 Dietary Guidelines for Americans indicate that a lot of Americans don't get enough of a number of important nutrients from their diet. This includes nutrients such as magnesium, calcium and vitamins A, D, E and C.
Reports also indicate that a lot of women don't get enough iron. Studies also indicate that apart from low-income Americans, older citizens are likely to live on nutritionally insufficient diets.
What a Multivitamin Can Do
It has been proven that dietary supplements such as multivitamins can make up for nutritional inadequacies. Together with a balanced diet, they can promote good nutrition and health. It can also strengthen immunity which reduces the risk of certain cancers. It can also lower the risk of some chronic diseases, more so among older Americans.
Regulatory Factors
Health and nutrition supplements are subjected to comprehensive checks and regulation to ensure they are up to the required standards in quality and effectiveness.
Until the current administration took over, this type of regulation was a function of federal agencies such as the Food and Drug Administration (FDA). However, the new administration has been talking about implementing a more compact federal regulatory network. One of the ways they plan to achieve this objective is by supporting self-regulation. The change would see manufacturers of dietary supplements put together their own team of regulators.
Government Changes and Regulatory Jobs
While the precise impact of the planned changes is yet to be known, it is not difficult to spculate that hiring and being hired for a regulatory job will change. Recruiters would be recruiting for manufacturers rather than state and federal agencies.
Another foreseen change with a regulatory job in the new order is that it may involve working for organizations set up by manufacturers and distributors. A good example of this is the Supplement Online Wellness Library (OWL). OWL is a product registry for dietary supplements started by the industry as a self-regulatory initiative. The objective is to create a comprehensive picture of this marketplace for retailers, regulators, and consumers who will be able to make comparisons of product labels.
Conclusions to Make
If regulation is decentralized for nutraceutical companies, consumers will need to be sure they are buying safe and effective dietary supplements such as multivitamins in order to obtain complete nutrition for themselves and their families. Recruiters and regulatory employees alike can play an important role in this process by pulling focus on self-rgulation jobs in the sector.