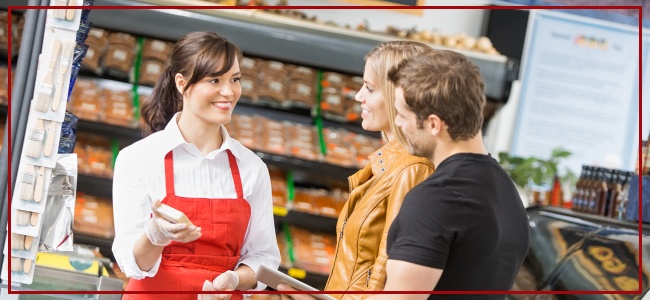 If you are in the market for a new position, the chances are that you have come across more than a few listings for natural industry jobs. The jobs available in the natural industry sector have become more plentiful as more companies have thrown their hats into the ring. From natural products retailers to organic food products and other consumer packaged goods, the natural products industry is booming.

Whether you are looking to start a career in the natural products industry or to find a new position with your natural products experience, you will want to be sure you sharpen the skills that these types of employers need.

Marketing Acumen
The reason that natural industry jobs are more plentiful than ever is that the sector is expanding. While this is great news for the industry and consumers, it means that competition is only going to get fiercer. Great marketers who can put together compelling messages that differentiate their brands from others are always going to be in high demand in this growing market.

Sales Skills
For those job seekers who do not want to work in sales, it can be easy to discount the idea of sales skills. However, sales tactics can be useful not only once you get a job, but also in the job search process. The better you can sell yourself to a hiring manager or recruiter, the easier it will be for them to justify hiring you. Practice your persuasiveness if you want to get a job.


Management Experience
Good management can make all the difference when it comes to whether a company will struggle or thrive. As an industry grows, this is even more important to consider. Employees with management experience in other industries can be extremely valuable to those companies that are looking to grow and that have founders who may be less experienced in the ways of the corporate world. If you are looking for natural industry jobs, be sure to include and emphasize any management experience on your resume.

Great Communication
Communication is an important skill in virtually every job, and natural industry jobs are no exception. Many people think that because email and text messaging are so often informal, communication has fallen by the wayside, but this could not be further from the truth. The better you can articulate yourself in writing as well as speaking, the better team player and eventually leader you can be. Your resume and cover letter can give important first impressions to hiring managers and should not be discounted as evidence of great communication skills.

Food Science Knowledge
Many natural industry jobs are in the food or CPG sector, which makes knowledge of food science a very marketable skill. Even if you have not specifically worked as a food scientist, the more you know about natural foods and organic agriculture, the better off you will be during your job search.

The needs of every natural industry company will not be the same, but if you can hone any or all of the skills outlined here, you will be well on your way to securing a job or even a career in a fast-growing market.