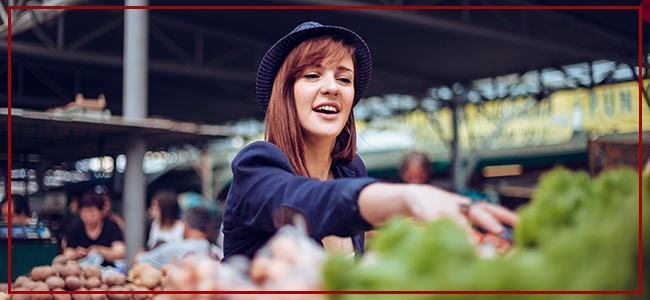 As 2016 starts to wind down, it is the perfect time to start looking forward to what the next year will hold for natural products industry and the natural industry jobs that go along with it.

There is no question that the market for natural products is continuing to grow. In 2015, sales of food and beverages in the natural sector

grew around 11%

from the previous year, topping out at $67.5 billion.


But aside from growth, what are some of the trends that we can expect to see in the market over the next 12 months? Keep reading to find out!
More Investment from Established Brands
$67.5 billion is nothing to sneeze at, and it has certainly been enough to make some of the biggest names in food stand up and take notice. Huge companies, including General Mills, Kellogg, and Campbell Soup Co. have all launched their own venture capital funds with the express intent of investing in the natural products industry. This investment means that demand for these products is here to stay and more natural products industry jobs are almost certainly on the horizon.


Organic and More
The demand for organic foods has crossed into many different markets and spread to foods as varied as fresh vegetables and snack foods. Because of the prevalence of the organic description, many natural food industry players are looking past organic to the next important differentiator. Labels such as "biodynamic" or "sustainably grown" are becoming more important and are expected to become even more apparent in the coming year.


Convenience is King
The demand for natural products is no longer limited to those consumers that have a lot of time to brew their own kombucha or cook a meal from scratch every night. The idea that natural foods can also offer convenience, whether that's in the form of microwavable entrees or grab and go smoothies.

Alternatives Will Spread
Whereas non-dairy milk alternatives were previously limited to a small consumer base and a couple of slots on the grocery shelf, they have now gone mainstream. The same goes for meat alternatives, which are enjoyed by vegetarians, vegans, and even carnivores. The demand for these types of alternatives to traditional foods and drink is certain to grow, as will the natural industry jobs associated with their production.


Happy Cows, Happy Carnivores
When conscious carnivores are not indulging in the non-animal protein options they have, it is expected that the demand for sustainably, humanely raised products will also continue to grow. From grass fed cows to free range chickens, even meat eaters want to know that their meat comes from a reputable, sustainable farm.


The natural products industry and the natural products jobs it creates is not on track to slow down. As U.S. consumers demand more information about where their food comes from and what's in the packages they buy at the grocery store, there will continue to be a booming market for products that meet those specific needs.