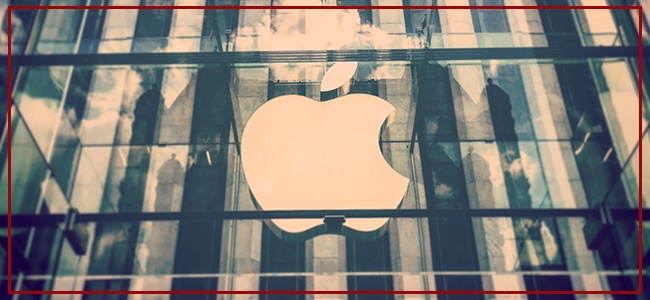 The saying "an apple a day keeps the doctor away" is taking a whole new meaning when it comes to tech-giant Apple entering the health technology industry. According to CNBC, Apple has embarked on a (somewhat) secret mission to develop sensors that are able to non-invasively and continuously monitor blood sugar levels with the goal of providing better care for diabetes patients.
The Smart Watch Gets Smarter
If the rumors are true, then the Apple Watch could potentially undergo a big change. In 2016, a report was published on DigitalHealthAge.com that claimed that some major players in medical technology had joined forces with Apple as the company made its leap into this sector.
According to the report, Apple hired Anne Shelchuk who made waves in the ultrasound company Zonare and human bone 3D visualization expert Craig Slyfield. The report also indicated that Jay Mung, wearables field maestro, who had previously done research into sensor algorithms for Medtronic's ongoing monitoring system was also on the team.
At the time that the engineers joined the team, it is reported that Apple had announced job postings in health technology. Vacancies were announced for a project engineer, an R&D technician, and two engineers. The vacancy announcement indicated that the potential biomedical studies engineer needed to be able to create and carry out human user studies into providing reliable, revealing data for establishing how feasible fitness, wellness, and health sensors, applications and systems were.
Killer New Product
In the summer of 2016, Taiwan's Economic Daily News carried a similar report. The publication reported that Apple had plans for a "killer new product" for the healthcare sector. The article also suggested that the device the company planned to launch would be one that would collect data related to blood sugar, pulse, and heart rate via pressure sensing technology.
Bigger and Better
Apple has already entered the healthcare sector and made a big impact with CareKit and ResearchKit. These are mobile platforms that are used to monitor patients and for life science research respectively.
What Means for Health and Wellness Recruiting
If the reports are right, Apple is already changing health and wellness recruiting in different ways. One is that recruiters are busy looking for the talent needed at Apple as well as for their competiors who do not want to be left behind. This may mean head-hunting specific professionals with the skills and experience needed as is the case with the trailblazers who are said to have joined Apple in different capacities.
It will also mean more opportunities for job seekers. There will be more opportunities for innovators, too and not just those who have technical and scientific training. Apple is big on innovation and those who can create other devices monitoring other body functions and conditions may have a chance with the giant tech company.
Apple makes waves with every innovation they put out. Chances are good that the company will do the same in health and wellness recruiting with this and possibly other devices.