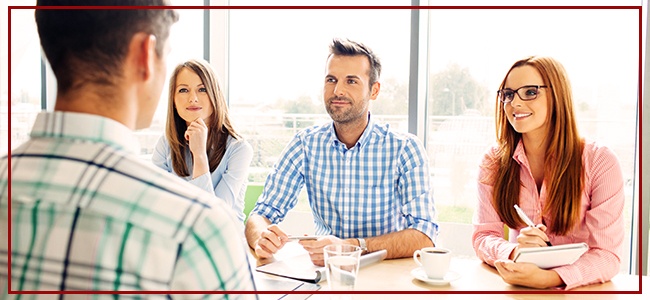 Having trouble bringing the right talent to your consumer products company? If you work with consumable goods, such as food and beverages, you are experiencing an industry-wide problem: the talent pool is drying up. If you are unable to find the right recruits to fill your open positions, you may need a consumer products recruiter to stay in the game. Following are just a few of the reasons you might be less than successful at uncovering top talent for your CPG company.
Millennials and Talent Prefer Other Fields
Technology, media, electronics, engineering, and other fields are where people want to end up due to the exciting advances and the hopes of raking in massive paychecks. Millennials and younger talent were raised with frequent advancements in technology, and they have an affinity for using technology, making it an attractive field for them to pursue while at the same time making it more difficult for consumer products companies to recruit top talent.
Luckily, Millennials are also quick to jump ship and find a new position if their current job is not working for them. The ability to recruit these workers before they move onto another tech job will be crucial to your success. A recruiter can help you sell your company to prospective workers through employer branding and other techniques.
The Interviewees Don't Have the Right Skills
The rise of technology has also afforded many companies the ability to downsize their labor force. While an influx of unemployed workers might seem beneficial to companies with positions to fill, it has led to CPGs like Nestle, Kraft, and General Mills not training as many employees. That means the employees you're interviewing may be lacking the qualifications you desire. Training a new hire is not uncommon, but as we've discussed in previous blogs, someone who is under-qualified will eat up a lot of your valuable resources.
There is a silver lining: the need for technology and marketing online are skills that you can find in tech-savvy millennials. A consumer products recruiter may be able to find someone who can adapt to working in your CPG company while utilizing their online sales and marketing skills. The on-site job training might take longer than it would with a seasoned professional, but having an adaptable employee to measure analytics, market on social media, and leverage technology is a step in the right direction.
Big Corporations Make Millennials Wary
Younger workers want to leave their mark on the world and their career. In a big corporation, this can feel nearly impossible. Furthermore, large companies get a bad rap for ruining work-life balance, which many employees now rank as a top priority. Large companies also come off as less environmentally friendly and lacking in ways for an employee to give back, more critical issues to Millennial recruits.
A consumer products recruiter can help sell your business to the limited talented. By pushing company protocols around energy conservation, health, and how you facilitate life success for all of your employees, you will see fewer Millennials running from your company. Recruiters will shine a light on your business to showcase how it aligns with Millennial passions. When the applicants are limited, there is no shame in selling your company to interviewees.
---
It may seem unfair, but many new grads will quickly choose a computing job over a job in your CPG. Technology is considered high-paying and exciting, but with consumer product recruiters you can show potential employees that your business is an ideal place for personal and career growth.