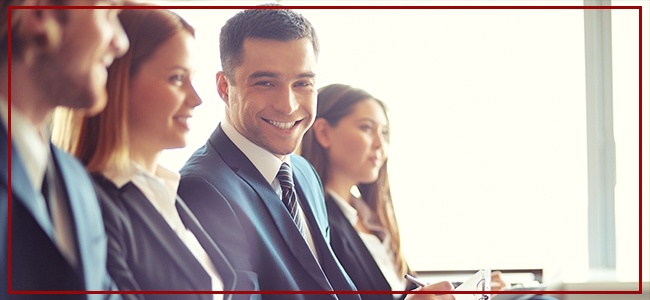 You already know the importance of employer branding. If your company is not doing all it can to be appealing to top recruits -- whether that means getting millennials to apply to open positions or keeping your current top performers -- you may be leaving talent on the table.
But just how do you create a robust employer brand? Get inspired by these five employer branding examples that really take the idea to the next level.
L'Oreal
Cosmetics giant L'Oreal is a consistently popular company to work for, but as they have expanded in recent years, they have not been able to attract top talent in some new markets. This challenge resulted in an overhaul of the L'Oreal employer branding efforts.
Perhaps most importantly, L'Oreal has a clear and consistent employer branding message. Each piece of their employer marketing needs to portray the company as:
a thrilling experience

an inspiring company

a school of excellence
This succinct but powerful strategy has allowed the brand to continue to attract and retain top talent around the world.
Google
Google is always ranked near the very top (if not at #1) of the best companies to work for. How do they perpetuate this strong employer brand? Just as they operate their entire businesses: with innovation.
With their gDNA project, Google invested significant resources to determine how their employees deal with work life balance (one of the top concerns for millennials). The resulting studying allowed Google to not only make changes to help current employees deal with the challenge of work segmentation, but it also allowed them to publish those results for potential employees to see, putting their concern for employee well being front and center.
Starbucks
As with gDNA, the best employer branding strategies fully incorporate current employers. Starbucks does this a bit more directly with their social media heavy employer brand. Current employees participate in a #sbuxjobschat hashtag conversation and potential hires are able to interact with both Instagram and Twitter accounts that are focused solely on working at Starbucks. By showing this level of dedication to hiring and nurturing fresh talent, and by empowering employees to provide feedback via social channels, Starbucks establishes itself as a place that cares deeply about its employees.
Salesforce
In 2015, Fortune ranked Salesforce in the top 10 for Best Companies to Work For. Employer brand certainly plays a role in these rankings. Salesforce has largely let its employers control the employer brand and has done so with an extremely strong referral program. Amazing referral perks like first-class plane fare and $5000 cash have resulted in nearly 60% of new hires coming from internal referrals. By creating an environment that encourages employees to do the recruiting, Salesforce has created a place that values positive connection and community.
Acuity Insurance
In 2015, Wisconsin-based Acuity Insurance debuted on the Fortune list of top workplaces at number 3, largely due to their employer brand and the subsequent loyalty that this brand inspires. Acuity offers employees incredible perks, including unlimited education reimbursement, compressed workweeks, a 10% company contribution to employees' 401(k) funds, and significant medical plans. But perhaps more importantly is the fact that Acuity makes it a point to give employees a say in the future of the company with town hall meetings, executive facetime and charity donations directed by employee values.
Employer branding is a critical part of any recruitment strategy. These five brands are doing it right.