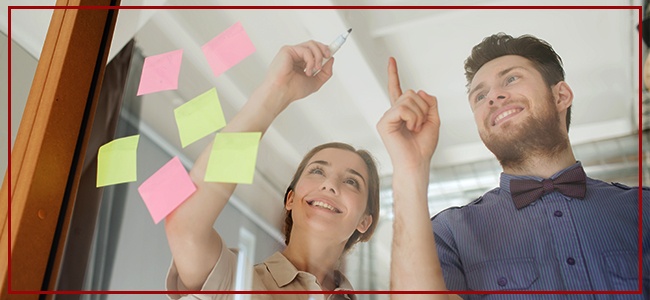 Every business wants to hire the crème de le crème for their workforce, but executive hiring is no easy task. Though you think you are in charge of the process, there may actually be outside factors influencing your hiring decisions. If your turnover rate is higher than you would like, you may be falling victim to these common hiring issues.
Consider these three factors during your next hiring process in order to genuinely hire the best person for the job. Avoiding these pitfalls will lead to a better quality of candidate and in turn a better organization.
1. Your Interview Pool is too Small
Is bigger always better? When it comes to executive hiring -- yes! Having options to choose from for your next employee is vital. If your hiring decision is easy because most of the other candidates are a bad fit or unqualified, then you know that your hiring pool was too small. The decision should not be easy. In an ideal world, you are struggling to decide between multiple excellent, skilled people.
In order to get these competitive candidates, you need to advertise. A lot. First, make sure your recruitment ad is really representing your business well. Is it engaging, clear, and does it make people want to work for you? Consider posting this ad on multiple job boards and sharing it on social media. Your connections will share this information, possibly make referrals, and you will end up with a larger selection of people. Posting your opening on professional association websites or group pages is also a great way to find qualified candidates.
2. Your New Hire Needs to Start ASAP
If your executive needed to start yesterday, then your hiring process is too rushed. When you are in a hurry, you make a snap-decision, which is a big problem when you're hiring someone. Failing to allow time to adequately invest in the hiring process could lead to a lackluster new employee. Building relationships with potential recruits long before you need to fill a position is a great way to avoid being forced into hiring a less than ideal candidate due to time constraints.
There are many ways to create a pool of potential future executives. Nurture your business connections on LinkedIn and other social media sites and use tradeshow booth time to connect with potential future candidates. Also, make sure your website has a "join our team" page where interested recruits can submit their information. This is an opportunity to show people why your business is a great place to work. When it comes to new hires, building your employer brand in this way is essential to attracting talented people.
3. You Forgot to Consider Their Training
You have selected someone from your pool. They're energetic, they're motivated, and they start Monday. Just one problem: you've overlooked the training process! Of course there is a transitional period for every new employee, but how much of your resources will that actually take? If you have rushed to pick a candidate from a small pool of interviewees, chances are they are underqualified and going to spend a lot of time learning the ropes.
In order to avoid this, try adding a personality and skills assessment to your interview process. There are many different providers of such assessments online, and although many need to be purchased, if you plan on doing a lot of hiring down the road, the investment is worth it. You may also want to consider working with an executive recruiter, who can provide these types of screenings. These tests will allow you to better identify an executive's strengths and weaknesses. Afterwards, you will have a better idea where gaps in skills or experience exist and can decide how many resources they will need to gain the necessary know-how.
Conclusion
Executive hiring is fraught with potential errors and stress, but there are best practices to entice a large, qualified group of potential employees. By allowing proper time, advertising thoroughly, and fully assessing a new executive you can rest easy with your hiring decision. Avoiding the common hiring mistakes will decrease your turnover rate, increase productivity, and lead to a better team.