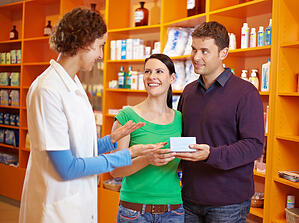 2013 is looking to be another big year in the natural health industry. The recent Natural Products Expo West held in Anaheim, California reported a record number of new natural and organic product launches, and set new records for both exhibitor and attendees. With the economy on the upswing and growing consumer confidence, more and more companies that froze hiring over the past several years are now planning to build back staffing levels in anticipation of higher consumer demand and increased competition for top-tier executives.
If you're one of those organizations who are looking to recruit for nutraceutical and nutrition jobs, then be aware of a few key challenges that you face in this newly-energized hiring environment:
1. Increased hiring competition.
As the demand for talent to fill nutraceutical and nutrition jobs increases, you face increased competition for experienced professionals. The healthy living consumer market continues to grow and as we mentioned, there were record numbers of new product launches in this sector. New products need people to manufacture, market, and sell them. To attract the best possible candidates for your open position, you need to work harder and smarter.
2. Faster hiring decisions.
With the economy moving in a positive direction, companies realize the war for talent is heating up and they need to be more aggressive in hiring to fill critical skill sets. Organizations are working to streamline and accelerate their hiring process so that they don't lose out on talented candidates because of cumbersome internal hiring obstacles.
3. Technical talent demand.
Whole Foods committing to GMO labeling transparency by 2018, is yet another indicator of stronger industry-wide labeling, quality and regulatory expectations. Competition for top R&D, regulatory, product development and formulation talent is already fierce and going to get fiercer. This makes recruitment an even more critical function for your company; you need to evaluate whether your internal hiring program is up to the challenge.
4. Global competition.
It's a global market now, and that includes the market for talent to fill key nutraceutical and nutrition industry jobs. Companies are opening offices in countries like China, India and Brazil and are looking for top talent with experience in those geographies. Do you know where to find it?
Given these challenges, it would be a smart move for your organization to take a look at the benefits to using an expert in executive recruitment, and especially, one with experience in recruiting key talent for nutraceutical and nutrition jobs. Industry recruitment firms know what trends are moving in your sector, who the fast-track talent is and where they work, and what opportunities and challenges are likely to face you in recruiting. Consider the services of a recruiter who can help you get a jump on your competition and find the best possible employee for your organization.

What important trends do you think are emerging in the nutrition industry?