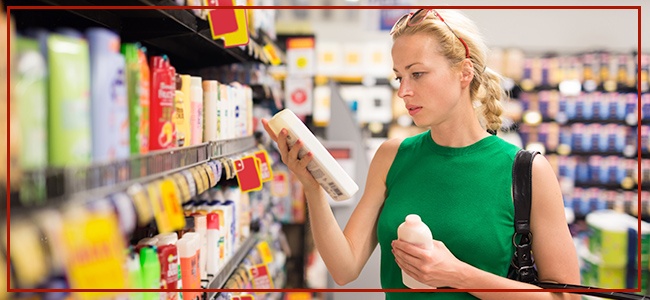 The organic personal care market will be worth more than $25 billion by 2025, according to a new report from Grand View Research.
The global organic personal care market is growing at an annual rate of almost 10 percent, with expectations of a market valued at $15.98 billion by 2020. The projections are attributed to increasing demand for organic and all-natural hair and skin products and cosmetics. Another factor contributing to the growth is approval of these products by health and safety regulatory bodies such as the FDA and the U.S Department of Agriculture (USDA).
Further, consumer perception of organic products has shifted in recent years to not only embrace but ultimately prefer products with a natural or organic label. Consumers are more aware and concerned about environmental conservation as well as personal health and are reaching more and more for environmentally sustainable products. Finally, the growing demand for this class of products has been pushed by increasing consumer disposable income in the last few years.
A Challenge for Recruiters
In any industry, regulators have a crucial role to play in ensuring that products are up to the required standards of quality and safety. When it comes to organic products, an organic industry recruiter faces a challenge in hiring regulators because it all begins with certification; there has to be certification of what is organic and what is not so that regulators can have set standards to go by. This is a challenge in the U.S because of different definitions of what qualifies as an organic product.
Organic personal care products are those made from ingredients derived from plants, including derivatives from soy and oat, those made from coconut, palm, almond, safflower and jojoba oils and coconut and shea butter.
One requirement is that products that are labeled as organic must not have any kind of synthetic chemicals such as petrochemicals, phthalates, aluminum salts, or parabens.
Despite these guidelines, the issue of certification of organic products remains a challenge. For instance, there is a disparity in distinguishing between the natural products that are labeled as 100 percent organic, the ones labeled as organic and those with a label that says made from organic materials.
Another challenge is that the regulations for organic products are different from those in the US. Regulators, therefore, face another challenge when it comes to assuring consumers that European brands and labels are authentically organic.
Sustainable or not?
Another question that arises is whether ingredients that are natural automatically qualify as sustainable. BASF USA is the largest affiliate of BASF SE, a German chemical company that's the largest chemical producer and marketer in North America. BASF scores each of its products for sustainability with consideration to the complete product chain include the source of each product, biodegradability and all other factors that need to be considered to determine sustainability;
As long as there are variancies is what is and is not an organic product, then an organic industry recruiter will face a challenge in hiring regulators. As the industry continues to grow there will be increased pressure throughout the U.S. to determine what organic and natural mean and to establish consistent regulatory practices, which will help regulators, consumers, and recruiters in the long run.