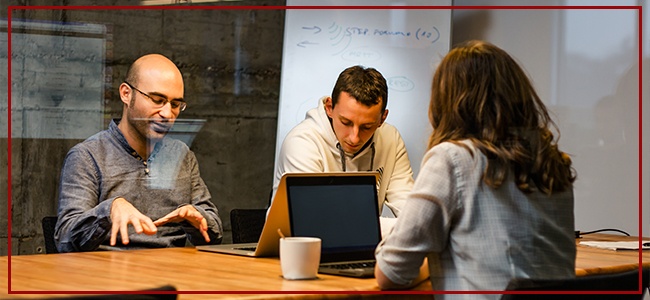 From inspirational posters on the walls of the HR office to pep talks from coaches at halftime, we learn from an early age that teamwork is important. When you're running a company, the team that you hire to support you will make the difference as to whether you succeed or fail, so it is critical to put the right people in the right positions.


One important role that will likely come on early in any business' existence is the VP of Sales. A sales team is essential to the growth of any company, so when it is time to grow, it is time to bring on the sales experts.


Crafting a job description that tells a candidate what you are looking for and what they can expect from your company is a major step in this hiring process.


The ideal VP of Sales job description should include:
Responsibilities
An experienced VP of Sales should already know the general responsibilities that the role entails, but you should still outline them in your job description. Be sure to include information about how much sales you expect the VP to do on their own, what types of software they will need to use, and how often they can expect to travel.

To make your job description stand out, considering including some details about the sales stage of your company. According to the Harvard Business Review, most companies neglect to consider this when hiring. For instance, are you hiring someone to grow your sales team and process from the ground up? Or are you an established company that needs a VP who can maintain your current progress and act as a competent leader or mentor to existing sales reps? By letting applicants know a little more about your organization, you are likely to get better candidates.
Sales Metrics
Of course, now is not the time to lay out your exact revenue goals, but it is a good idea to let applicants know what types of metrics you will use to evaluate their sales performance. Overall revenue is typically an important metric, but so is profit, cost of sale, and sales growth. Whatever you decide are the most important metrics for your new VP, be sure to include them in the VP of Sales job description.
Overview of Culture
Any candidate will want to know what they are getting into when they apply for your position. Hopefully, your employer branding has reached your best applicants, but if it has not, the job description can give a window into your company culture. There is a big difference between a young company with a buffet of perks and a more established corporate culture with a lot of bureaucratic oversight.

Remember, even though a VP of sales job description is most useful as a recruiting tool, it is also an important document to keep on hand once you find your new hire. You and your new VP of Sales should be able to look back at the job description if any issues or questions about expectations arise.