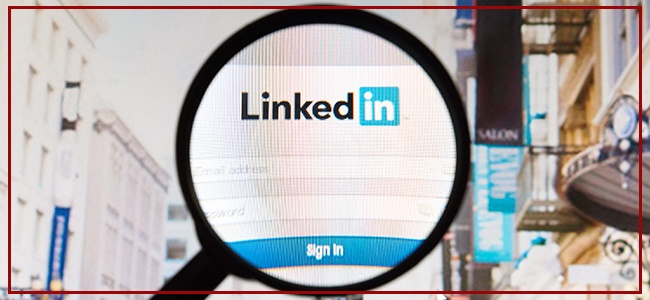 By now, virtually every recruiter knows that social media, particularly LinkedIn, is essential to a successful recruiting strategy. In fact, more than 92% of recruiters use some kind of social media in their recruiting efforts.
With 450 million active users, it stands to reason that LinkedIn would be a solid source of candidates for natural products industry jobs. The tricky part about using LinkedIn for recruiting is that many potential candidates already have jobs and it can be awkward or even endanger someone's employment to advertise that they are open to new opportunities. This danger is exactly the reason that LinkedIn has introduced Open Candidate.
Keep reading to learn more about this LinkedIn feature and how it can be helpful as both a recruiter and a candidate.
LinkedIn Open Candidate
LinkedIn Open Candidate is a new feature on the social platform that allows those users who are open to new opportunities to signal this fact to recruiters without alerting their current employer.
For job seekers, this feature can be a lifeline to a new opportunity that does not put their current employment at risk. Further, job seekers can indicate their job preferences, including location, company size, and title.
For recruiters, this means that time spent sending InMail can be used much more efficiently. Recruiters can specifically message candidates who are interested in natural products industry jobs and who are definitely open to new opportunities. With a more targeted audience, recruiters can spend the time to more carefully personalize their messages and will ultimately see their response rates and productivity rise.
How to Use Open Candidate as a Recruiter
For recruiters, using Open Candidate is simple. You can use LinkedIn search and other features as usual, and candidates who have opted into Open Candidate will appear as "Open to New Opportunities." Profiles who have opted in should certainly be the first stop for you as a recruiter.
Because of this new feature, it is a great time to brush up on some of the best recruiter practices for natural product industry jobs.
Target Your Searches
As a recruiter, you want to find a range of excellent candidates for your client, but that does not mean you need to cast an enormous net. Instead, try to target your searches as much as possible to candidates with the right skills and potential to be a great fit.
Personalize Your Messages
Open Candidate makes it much easier to get responses for your messages, but that does not mean that you should get lazy with what you write. The more you can personalize your messages, the less likely they are to get lost in the shuffle. Be sure that your candidate knows you read their profile and that your opportunity is a match for them, then you'll be a lot more likely to get a reply.
Be Concise
More than half of LinkedIn users access the platform through the mobile app. No one wants to read five paragraphs of a company profile on their phone, so be sure to get to the point in your messages.
Open Candidate should be a useful feature for both recruiters and job seekers, but it will take some time to see what kind of difference it will make. For now, stick with your expert recruiter strategies, and you will continue to succeed.