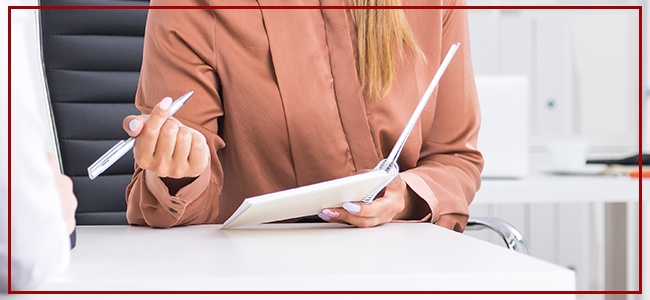 Performing employee evaluations is one of the most critical tasks that any manager has. Regular reviews keep employees engaged because it makes them feel valued and gives them a guideline for how to improve and grow within the company. Without reviews and the praise inherent in this type of meeting, employees can start to feel disconnected and before long will start looking for another opportunity.
Determine Budgeting Timeline
While you don't need a budget to give a performance review, many companies use employee evaluations as the time to award raises. As such, figuring out your company's budgetary constraints can be important when it comes to choosing the right time to do a review. If you give a great review to an employee but have no budget to give a raise for another three months, that becomes a bit anticlimactic and can even breed resentment in that employee.
Consider Work Schedules
If you work for an accounting firm, you probably don't want to start your employee review process on April 19th. Consider the workloads of both yourself and your employees before scheduling your reviews. Neither you or your employees want to rush through a review because of poor timing. It is better to delay the review than to take employees away from important tasks or to rush through the process. Give yourself plenty of time to prepare and make sure you are not adding extra stress to already overworked employees.
Always Prepare
No matter what time of year you choose for your annual reviews, be sure that you have properly prepared. An employee evaluation will be less than useful if you sit down with your employee and haven't even taken the time to review their file. Ideally, you should be considering reviews throughout the year, so you know exactly what you are going to say -- the good and the bad.
Annual Reviews are Just One Aspect of Good Leadership
Most organizations insist on annual reviews for allocating raises and keeping on top of employee productivity. However, any good leader knows that one session of feedback per year is hardly enough. Rather, it is important that you give your team valuable feedback throughout the year. Regular feedback goes beyond giving a "good job" when a project goes well or an icy stare if things don't work out. Rather, it is important to formally or informally have conversations with your employees about their performance whenever you can. Regular feedback keeps employees engaged and ensures that you stay well aware of what is going on in your department.

Even in the best cases, preparing for and scheduling annual reviews is not necessarily the best part of anyone's job. By scheduling annual reviews for a time that makes sense for you and your employees, you'll be taking at least one concern off the table. With the right preparation and an overall leadership style that encourages regular feedback, they should not be a major stressor. Indeed, if anything you say in your review surprises your reports, chances are there is a disconnect somewhere that you should work to address.