There was a time when graduates got a job right out of learning institutions and stuck with it until retirement. Those days are gone. Globalization and advancements in technology are shaping today's workplaces and professional fantasies. Though jobs atop the corporate ladder have not lost their luster, most people are seeking work-life balance.
The executive search process has also changed over time. It's beyond doubt that a company's success is directly tied to its leadership quality, which is why executives' effectiveness is a priority for every organization.
That said, being on an executive search agency's radar can make landing your dream job effortless. But it's never easy to attract positive attention from top-tier executive search organizations. You need a well-thought-out strategy to do so.

Be visible on the internet.
Have you ever searched for your name on search engines like Google? You probably found old stories from your college days or nothing at all. Whatever you found, that's the first thing executive search organizations will find.
First impressions matter and executive recruitment agencies want to see a consistent, clear, and professional image across all platforms that showcase your expertise and achievements. If you want to be high on top-tier head hunters' radar when they are searching for top talent within your field of expertise, you must establish a strong, positive web presence.
Ensure your LinkedIn profile is complete and optimized for relevant keywords. Also, you should leverage LinkedIn groups and connect with top players in your specialty. The more relevant connections you have, the easier it is for recruiters to find you. In addition to LinkedIn, consider other relevant social media platforms like Twitter to keep your network up-to-date.
If you were to research potential top talent for your dream job, would your name appear in the top search results? If you plan to elevate yourself as an expert in your specialty to attract attention, then it's time to share relevant content.

Become a thought leader
The term 'thought leader' may sound like a corporate buzzword. However, its meaning is valuable to companies, recruiters, and people seeking to land their dream job. As a notable expert in a specific industry, a thought leader offers insights and guidance to those around them. Such an expert possesses an innate ability to contribute to conversations while speculating on what's likely to happen next.
Executive search firms like The Garner Group seek a talent that can bring a unique perspective to the table. They need someone who recognizes trends long before they happen and implements the right insights to achieve actual results.
It's all about trusted advisorship. Start by choosing several topics you specialize in and figure out how you can offer value to others. Define your target audience and their biggest questions. Find the best ways to reach them and focus on being useful.
"

Before you are a leader, success is all about growing yourself. When you become a leader, success is all about growing others. " —Jack Welch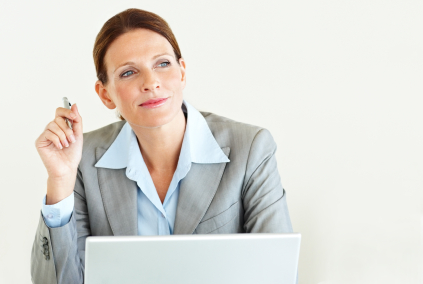 Wrap up
Being visible on the internet and a thought leader could set you apart from most executive-level job candidates. Well, The Garner Group firmly believes that there's a secret for instant success when it comes to staying high on the recruiter's radar or landing a dream job. But the tips discussed in this article could be just what you need. So, implement them.