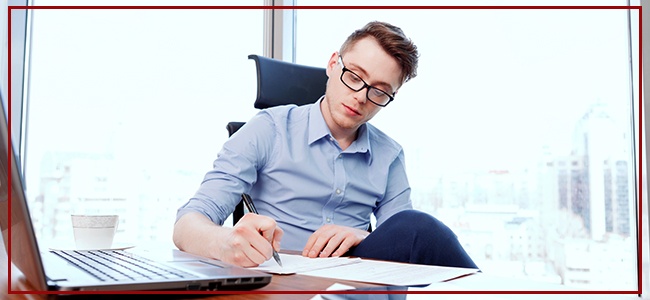 Writing a job description that works requires a lot more than just listing qualifications or duties. This has always been true, but the values and finickiness of the millennial generation have only made it truer. But without a great job description, the best candidates could easily fall through the cracks, turned off by a job sounding boring.
So how can hiring managers and expert executive recruiters be sure that they're crafting natural products industry job descriptions that are specific, comprehensive, and most importantly, attractive to top millennial talent.
Who a Candidate Is vs. What They Do
A natural products industry job description that spends all of its words laying out the exact qualifications of an ideal candidate is not going to be attractive to millennials. Top millennial talent are much more interested in jobs that take advantage of who they are than those that are solely interested in what they do. Try to create a picture of who an ideal candidate is. Are they passionate about research? Great with people? Amazing writers? These are skills but also traits. Millennials want to be able to see themselves - and their entire personality - in the position so use language that accomplishes that.
Consider Design & Format
It's easy to get hung up on wordsmithing, but the content isn't the only thing millennials pay attention to. After all, this is a generation that grew up online and who are used to virtually everything being interactive. Making sure your job ads look inviting is the first step towards attracting the right people. That might mean utilizing a designer to really spruce up your copywriting and bring people in.
Format can make a difference, too. A generic email blast isn't going to attract a lot of attention, but speaking to top prospects where they hang out - whether that's social media or a local juice bar - can also make a difference. Not only does this capture attention, it gives you a chance to show the creativity and culture of your brand, which is definitely important to millennials.
Don't Be Afraid of Humor
A little bit of self-awareness and humor can go along way towards attracting millennial talent. Of course, this is only if you can indeed write with a little bit of humor without coming off as crass or offensive.
Speak to Giving Back
From shoes to water, millennials like to know that what they are doing is having a positive impact. For natural products industry jobs that have charitable arms, volunteer opportunities, or other ways that employees can give back, be sure to emphasize those aspects of the position. If those don't exist, place emphasis on how the job itself is making a positive difference in the world.
---
Obviously not every millennial is the same and different talent for different positions will respond to different types of job descriptions. But the takeaway from this should be the idea that in your natural products industry job description you may need to think a bit outside the box to really grab the attention of the busy, creative, and talented millennial generation.