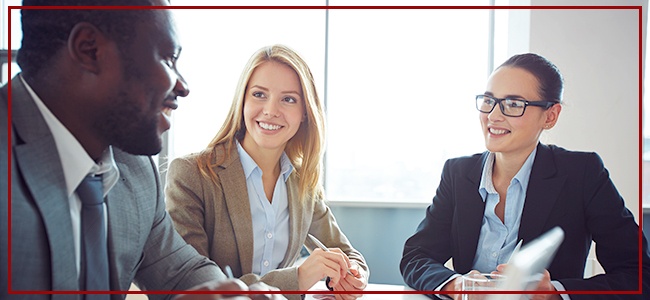 When you go to work with an executive recruiter, you want to be sure you have someone who knows what they are doing on your side. But how can you really tell the difference between an expert executive recruiter and someone who is just a lot of talk?
Here are a few good signs that you're working with an expert executive recruiter:
Comes Highly Recommended - with proven results
While recruiters may not be able to share exactly who they worked with or what positions they filled, it is important than an expert recruiter be able to provide at least some concrete evidence that they have been successful in finding great talent in the past. This may come from personal client testimonials and recommendations or from specific examples of successful placements.
Specialization is a Good Thing
Some expert executive recruiters may want to bill themselves as so good that they can find a perfect candidate no matter what the industry. But the truth of the matter is that when a recruiter specializes in one industry, they are more likely to have a firm grasp of the specific qualities and requirements of that industry as well as the current climate in which your business exists.
Can Identify That
Je Ne Sais Quois
Expert executive recruiters know that a resume is only the beginning of the recruitment story. When meeting with a recruiter, expect to answer tough questions about what it really means to work well and succeed in your organization. That means figuring out how to select candidates that don't only have the experience and skills that you need but also that je ne sais quoi that means they will fit in with your company culture and truly thrive in their new position.
Great Grasp of Technology
Although the basic tenets of expert executive recruitment haven't changed, as technology evolves it is important that recruiter not just embrace it but know how to use it effectively. Top recruiters are active on social media, particularly LinkedIn, and able to speak to the benefits of using this type of technology to find better talent. The best recruiters should also be able to discuss employer branding and how you and your company might be able to use these same technologies to make your company more appealing to the best recruiters.
Takes the Necessary Time
Recruiters are always eager to fill a role as quickly as possible, but the best recruiters know that these types of executive searches can take time. Not only should an expert recruiter take time to find and evaluate the best candidates before presenting them to you, they should take the time to really get to know you, your company, and your corporate culture before even beginning their search. This can be one great reason to work with a recruiter on retainer since this legwork can take place at the beginning of the relationship and save you time when you really need a role filled quickly.

Working with a recruiter is one of the best ways to find top talent that can start contributing on day one. But if you can find an expert executive recruiter you will have a better, more effective experience.