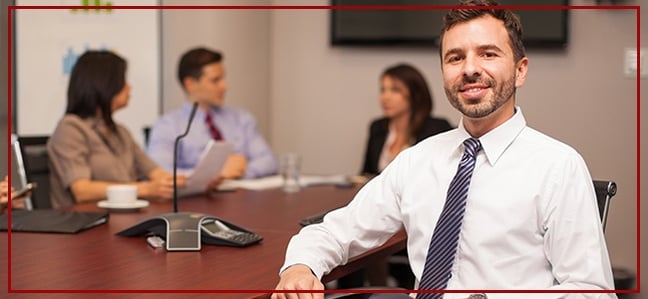 When it comes to government regulation, ideally things should be business as usual even when there's a change of guard in the leadership at the top. While this is true in that measures are taken to maintain standards that ensure quality and uniformity, every administration has its way of doing things. It is, therefore, inevitable that politics is a factor when it comes to regulatory affairs recruiting processes.
The Current Regulatory Situation
A good example of this is the fact that over half of top level Securities and Exchange Commission (SEC) officials who left the agency from the beginning of 2016 have gone back to work in various law and financial firms. The firms are appealing to clients based on the expertise of those joining them from government agencies.
On the other hand, government watchdogs are raising concerns about the influence this group could have over the colleagues they have left behind. Some watchdogs are of the opinion that those leaving government agencies for private companies could derail their former colleagues in regard to upholding standards. Some are also raising the concern that people could start viewing government jobs as just a stepping stone to greener pastures in the private sector.
The 'Revolving Door' Argument
Those in the private sector disagree with the assessment that there is any problem, which has given rise to what has been dubbed the 'revolving door' argument. Mr. Bruve Yannet is the deputy presiding partner of Debevoise law firm as well as chair of the firm's White Collar & Regulatory Defense Practice Group. Recently, two of his firm's new attorneys have returned to partnerships they held before they joined SEC.
According to Yannet, these returning attorneys were already partners and did not join SEC with the goal of returning to the private sector for better-paying jobs. Yannet also refuted claims that the returning lawyers were not committed to the agency during their tenure there or that they would try to exert undue influence on their former colleagues.
Apart from the returning partners, Debevoise also recently hired the Eastern District of New York former chief securities fraud prosecutor in the U.S attorney's office. A number of other law firms have also hired former SEC officials, most of whom were former partners at their firms.
In addition to law firms, recent SEC alumni have also been hired in financial firms including asset management, brokerage, and financial consulting companies.
A matter of time?
As this has been happening, there has been speculation about whether regulatory affairs recruiting processes in the nutraceutical/nutritional supplement industry will also be touched by politics.
According to a report on nutritionaloutlook.com, President Trump had campaign rhetoric that leaned towards a more compact federal government. This could mean seeing the dietary supplement industry become self-regulatory should the president weaken federal regulations such as through the FDA hiring and regulatory freeze. It is expected that FDA budget cuts and layoffs are next.
If potential changes to industry become reality, one change that could come about is that the revolving doors in the industry would also start to turn; those in the FDA and other federal regulatory organizations would take up regulatory positions in the manufacturing companies that they once oversaw.

This would definitely bring changes in the regulatory affairs recruiting process with manufacturers having to build internal regulatory departments. Ideally, they would source staff with long experience in federal bodies. This could raise the same concerns over former FDA and other regulation officials influencing their former colleagues.

For now, it remains a wait and see game to see if the industry will become self-regulatory and if any of the concerns of what the move could mean will become actual problems.