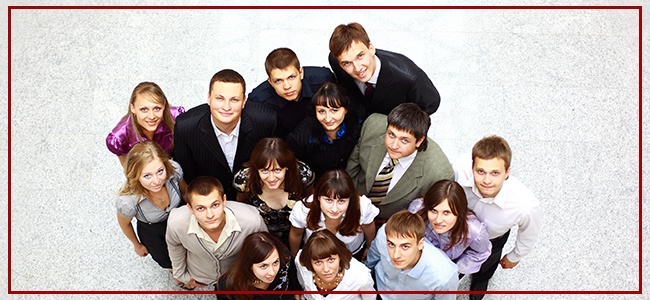 Hiring employees for natural products industry jobs means finding the best fit for the position and the company. But many companies, particularly growing companies, may feel discouraged because they cannot provide the biggest compensation package and, therefore, feel they will not able to attract top talent.
However, people seeking and excelling in natural products jobs want more than monetary compensation. As Entrepreneur magazine contributor Joel Basgall notes, "we expect to be paid for that work. Pay is a given. And higher pay, while certainly nice, doesn't automatically lead to higher levels of happiness, or fulfillment, or self-worth." Of course, happiness, fulfillment, and self-worth are those very feelings that keep top performers in their jobs and stop them from heading for the door.
Read on to learn what other types of rewards you can offer employees to fill your natural products industry jobs with the best performing and most dedicated employees.
A Clear Vision
Having what Basgall calls a "unified vision" is an essential piece of employee happiness. This is particularly important in the natural products industry. Many employees are attracted to natural products jobs because of the feeling that they can contribute to a larger purpose through their job, so making sure that purpose is clear and evident in the work that people do on a day to day basis.
Ownership
It should come as no surprise to any business owner or hiring manager that employees want to have some degree of power. This is just as true for natural products jobs as it is for any other industry. But ownership extends beyond responsibility and into the idea that employees want an atmosphere where their ideas will be listened to and where they have the freedom to take the action necessary in order to bring those ideas to fruition. If you are hiring the right employees, giving them ownership over projects and ideas is not just an affordable way to make them happier, it is one of the best ways to bring loyalty and growth to your business.
A Personal Touch
Natural products industry jobs often require an employee that is a team player. But just because people are working towards a collective goal does not mean they do not want to be personally recognized. Overall, employees are happier and more motivated if they are known to their superiors and personally recognized - either publically or privately - for their contributions. Not only does this go further towards recognizing their role in the larger business goals of the company, it engenders respect both for and from executives to employees. This is a simple way to keep great employees happy without a raise.
Overall, natural products jobs are not so very different from other jobs. Employees want to know that they are contributing and they want to believe in the cause they are contributing to. If a business can arrange themselves around these central tenets, they will be much more likely to attract and retain top talent.