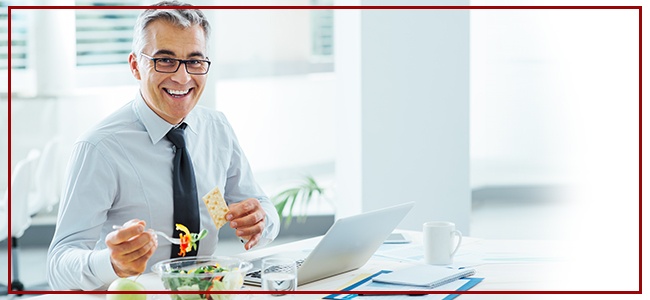 Everybody's definition of a "perfect leader" is different. Perhaps some of your employees prefer the boss who is the most fun and understands work-life balance while others might crave an industry-wide name with an inspiring track record. While these preferences can be important, in hiring a new executive, it is critical to take into account traits that have been proven to make effective leaders.
According to food industry recruiters, there are five characteristics to look for in an executive. All of the data boils down to these five key traits, and if you can identify these in a potential food industry executive, you will know you're making a smart hiring decision.
Trait 1: They have the ability to actively cope with problems
Time and time again, leaders are faced with obstacles and issues. Any boss can attest that as they walk through the door they are accosted by everyone with important reminders and problems that need addressing.
A food industry professional worthy of being an executive can actively cope with problems. Instead of being overwhelmed, they seek out issues before they occur. Due to their experience they can determine risks before they cause serious problems. A leader who actively copes enjoys the opportunity to steer their team to success, even during a time of turmoil.
Trait 2: They possess the finesse to connect with anyone
A company is made up of diverse individuals, some of whom are harder to lead than others. A good food industry executive can communicate and relate to anyone. Recruiters will tell you a boss that is unapproachable will result in poor overall team communication.
To gain the necessary trust to run a team, an executive needs to be able to build rapport and have the interpersonal skills to relate to their staff. In meetings, they understand the value of everyone's input and don't lecture their staff. This interaction leads to a team that will bring necessary problems to their boss and fosters honest communication.
Trait 3: They're competent in the position
Let's face it; the boss needs to be qualified. Workers who feel they know more than their boss will cause many disagreements and this low regard will lead to poor morale and a dysfunctional team. If you're using a food industry recruiter, they can help you to evaluate the experience of potential hires and assess for a skill match before you even meet them.
While there is always a transition process with any new employee, the best executives will make that transition as short and as smooth as possible.
Trait 4: They want to get the job done and get it right
A can-do attitude is contagious. Who wouldn't prefer a go-getter over a Debbie Downer for a boss? To inspire team success, a food industry executive must be positive and able to motivate their team. Recruiters know to look for the potential executive with this attitude and ambition in order to ensure they will lead a team to success. Every company needs a figure they can look up to and go to for guidance. A boss with the right attitude will inspire their team to finish tasks with pride.
Trait 5: They have a clear mission and company goals
A good leader doesn't accept the status quo. A good leader has a vision for company growth, profit, stability, scalability, etc. How do recruiters look for this in a potential food industry executive? It's easy to see if a person is goal driven based on their career path and achievements. People who have moved up the corporate ladder throughout their career demonstrate their desire to achieve more. Executives need to be able to see the bigger picture and present it to the business.
---
Hiring a new food industry executive is challenging, to say the least, and turnover is the shadow looming over a poor decision. Remember that even executives have a transitionary period when they are hired, where they must learn on the job. However, if you focus on finding a candidate with experience showing they can actively cope, have the necessary interpersonal skills, job competency, the right attitude, and a vision for the company you can be confident in your hiring decision.