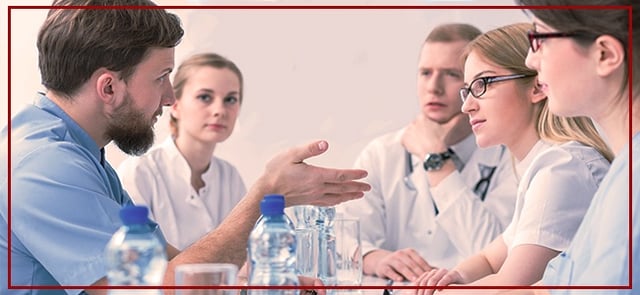 Working with retained executive search consultants might be a foreign concept to you as an organization. Chances are you only have experience hiring on your own people internally or using a commission-based recruiter. Although you may think all recruiters are equal, it's crucial to know the differences.

If you're looking for a CPG company executive (e.g., someone who makes more than 100k a year), if your search is confidential, or if the senior level experience required makes candidates complicated to find, you should consider working with a retained search firm. A retained search firm develops a partnership with your CPG company to find an ideal senior level employee such as a CEO, FO, VP, etc. The search company brings significantly greater new-hire consistency and security over other common search practices and usually provides helpful follow-up on their candidates after they've been hired.

Perhaps you're feeling some anxiety about working with a retained search agency for the first time. Here are a few tips that will make your transition to a retained firm smooth and less stressful.
Tip One: Find the right retained search company

Don't go sending out hundreds of emails to every single hiring agency to find a partner. Instead, send a personalized email to somewhere around 4-6 firms who specialize in your field and are in your demographic area. That will eliminate you wasting time on unnecessary agencies who might not specialize in retained searches or those who have no CPG hiring experience. Ask them when they were established and for references from companies they have worked with before. Your relationship will require frequent communication, so find a search firm you trust.

Tip Two: Be prepared to communicate

A retained executive search firm will want to spend time forming your partnership in order to find the best person for the job. Be ready to answer questions about your business, company culture, the position, and your ideal candidate. What skills do they need? How many years of experience do you desire? What technical or software expertise should they possess? What are the position responsibilities? The position description you create together will be vital for the search firm to find what your organization desires.

Even after the initial search is over, the retained search firm is still in the picture. Your search partners will likely check in to make sure things are working out with their provided candidate. Don't be surprised if they touch base with you to analyze your satisfaction with the employee after they have been hired.

Tip Three: Don't be afraid of deadlines and schedules
Although a retained search is slightly less stressful than a commission-based search, your search firm will still want to work with a clear schedule. Despite the fact that your working relationship is long, the deliverable (AKA the new hire) does need to be found eventually. The retained search firm you work with will want to keep the hiring process moving in order to maintain interest in the position from their potential pool of candidates. This recruitment process can not be a never-ending story.
For positions with high stakes, it makes more sense to pay a qualified retained executive search firm to commit reputable, experienced and motivated resources to a hiring process designed to identify and attract the best candidates in your vertical. If you have decided to work with a retained executive search firm, remember these tips and the fact that, at the end of the day, the search firm works for you. By allowing a healthy, collaborative process to grow you will interview many high-quality candidates for your CPG company opening.