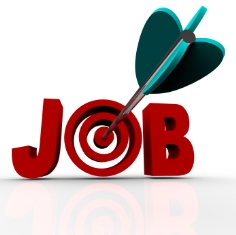 Global Food Ingredient company is looking to add a Senior Business Development Manager to the team. The Business Development Manager will be responsible for selling a wide range of organic, non-gmo and conventional ingredients to dietary supplement manufacturers throughout the Unites States. Company is 50+ years old and over $3B in sales.
We are looking for a sales person currently living in greater Chicago, Sacramento, Omaha, Sarasota or Minneapolis. The role offers an industry competetive base salary, incentive program, fully paid health/dental, vacation and education benefits.
Role responsibilities will include:
• Perform sales calls and conduct new business development ac
tivities to a targeted list of dietary supplement companies.

• Manage new and existing accounts, preparation of contracts, participation in trade shows and technical seminar presentations
• Contact and sell to customers at various levels within organizations
• Understand customer needs and develop positive working relationships along with a clear understanding of the customer base and future trends in the supplement market
Requirements for the role include:
• Previous technical sales and/or the ability to learn and communicate technical details for products and applications
• At least 3-7 years sales/marketing experience in nutritional/functional food ingredients, preferably in the Dietary Supplements industry.
• Ability to travel 40-50%
• Strong presentation skills required, including verbal and written communication
• Excellent negotiation skills, demonstrating a proven track record
• Bachelor's degree
• Excellent organizational and computer
For more information and to apply for this role, send a resume and brief cover letter to resume@srexecutivesearch.com or submit your resume below.