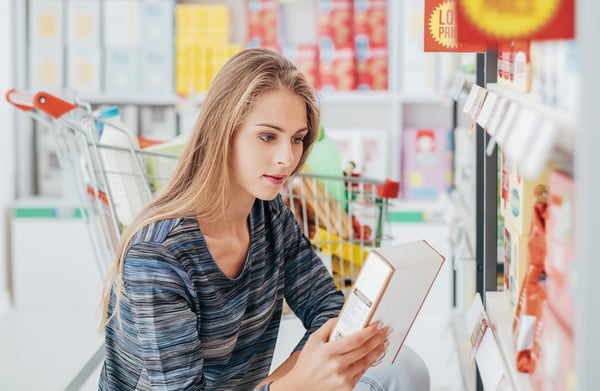 With the continued growth of the dietary supplement and functional food industry in the United States, regulatory and quality talent is in high demand. At any given time there are 40+ regulatory and quality positions open. Companies are working hard to find and attract industry-trained specialists, managers and directors to their team. What is fueling the growth?
Labeling Restrictions
Compared to other parts of the world, labeling restrictions in the US are much less restricted for dietary supplements than other parts of the world. In the US, Health claims are regulated by the Federal Trade Commission (FTC) and the Food and Drug Administration (FDA). Increased scrutiny of supplement companies by FTC in regards to labels, claims, and advertising is creating a higher demand for legal, regulatory and labeling specialists.
cGMPs and SOPs
To comply with Good Manufacturing Practices for Manufacturing of Dietary Supplements, (21 CFR Part 111) Standard Operating Procedures (SOPs) must be written for all personnel, equipment and operations in the plant. Quality Directors or Managers with specific experience in Dietary Supplements or Food & Beverage cGMPS are required for all facilities.
Ingredient Explanation
Along with the much-needed call for more regulatory talent, there's an increased call for professionals trained in food science with a knowledge of how to incorporate these novel ingredients into foods and beverages. A growing number of consumer health and nutrition companies are also hiring and training food scientists to meet the persistent US consumer demand for clean labels and ingredient transparency.
SmartLabel Initiative
A majority of consumers find it challenging to understand if a product meets their nutritional needs just by looking at a package. In an effort to alleviate shopper confusion, The Grocery Manufacturers Association's (GMA) SmartLabel Initiative was launched to provide consumers with digital disclosure of a product's ingredients. The Initiative hopes to eventually supplement most traditional on-package labeling with QR codes, smart phone image recognition and online searches. This initiative will require companies to add more responsibility or headcount to the marketing and regulatory teams.
A recent FoodDive Report indicated that since the program launched almost two years ago, 37 companies, 433 brands, and 14,670 products have adopted its technology to give consumers a complete look at what's inside some of the items found on grocery store shelves.
The growing popularity of the dietary supplementation and better-for-you food and beverage categories will continue to drive demand for regulatory, quality and food science professionals. How are you building your talent pipeline?
_________________________________________________________________________________________
The Garner Group focuses on finding top Regulatory, Quality and technical management talent for the Food & Beverage, Dietary/ OTC Supplements and Nutritional Ingredients industries. Contact us to learn how we can help fill your critical regulatory and quality positions.