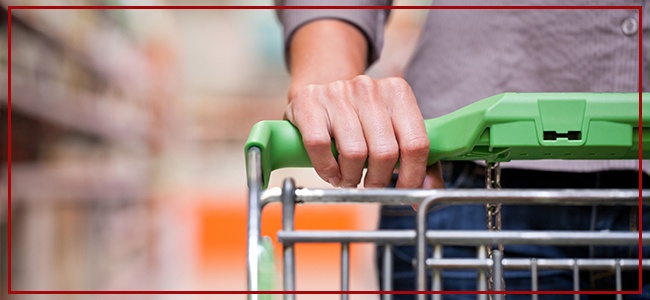 As we make our way into the thick of 2017, it is the perfect time to look at how the recruiting landscape looks in CPG and beyond. The specific challenges that recruiters face varies from year to year, so let's take a look at what trends in hiring and the economy are going to have an impact on recruitment in the year ahead.
A Shallow Talent Pool

With the U.S. unemployment rate at its lowest point in a decade, hiring will be one of the biggest challenges facing businesses in 2017. The majority of people who want jobs already have them, leaving recruiters with a shallower talent pool that they have had recently.

Of course, CPG recruiters have experienced shallow talent pools before. In 2017, it will be essential for the experienced recruiters to deploy their tested tactics for reaching and recruiting talent that is already employed.


Retaining Existing Talent
The best CPG recruiters know that their job does not stop the moment that a new hire signs on the dotted line. As competition for top talent becomes even more fierce, it will be important for recruiters to be cognizant of and involved in talent retention as well. The first step to talent retention is doing what recruiters do best and putting the right people into the right jobs.
From there, recruiters should also be sure to follow up with new hires as well as their managers to ensure that everything is going well. The benefits of a recruiter being concerned over talent retention are two-fold: not only do the companies get the benefit of employees sticking around, but also when recruiters place talent that sticks around, companies want to hire them even more.
Learning to Harness Data
While the use of data in recruiting and hiring is not new to 2017, it is becoming more important than ever. With the right data, it becomes much easier to identify high-potential employees, make the right hires, and back up your choices. Old-school recruiters who have not yet embraced the use of the data that is available to them will need to learn how to love cold, hard facts and use it to make decisions that benefit their clients.
Bringing Technology to the Recruitment Process

There are many different ways that recruiters can contact, interact, and engage with their prospects. In the past, a phone call and a resume were virtually all you needed to dive into the recruitment process, but in 2017 we expect to see even more emphasis on using technology to engage with prospects. For instance, recruitment videos, employer branding via social media, and even mobile optimized recruiter websites all become increasingly important. As the competition for top talent grows, being able to stand out as CPG recruiters that truly understand and care about the candidate experience will be key in finding success.

Expert recruiters should already be adapting to the challenges listed above. After all, being flexible and innovative comes along with the job and always will.