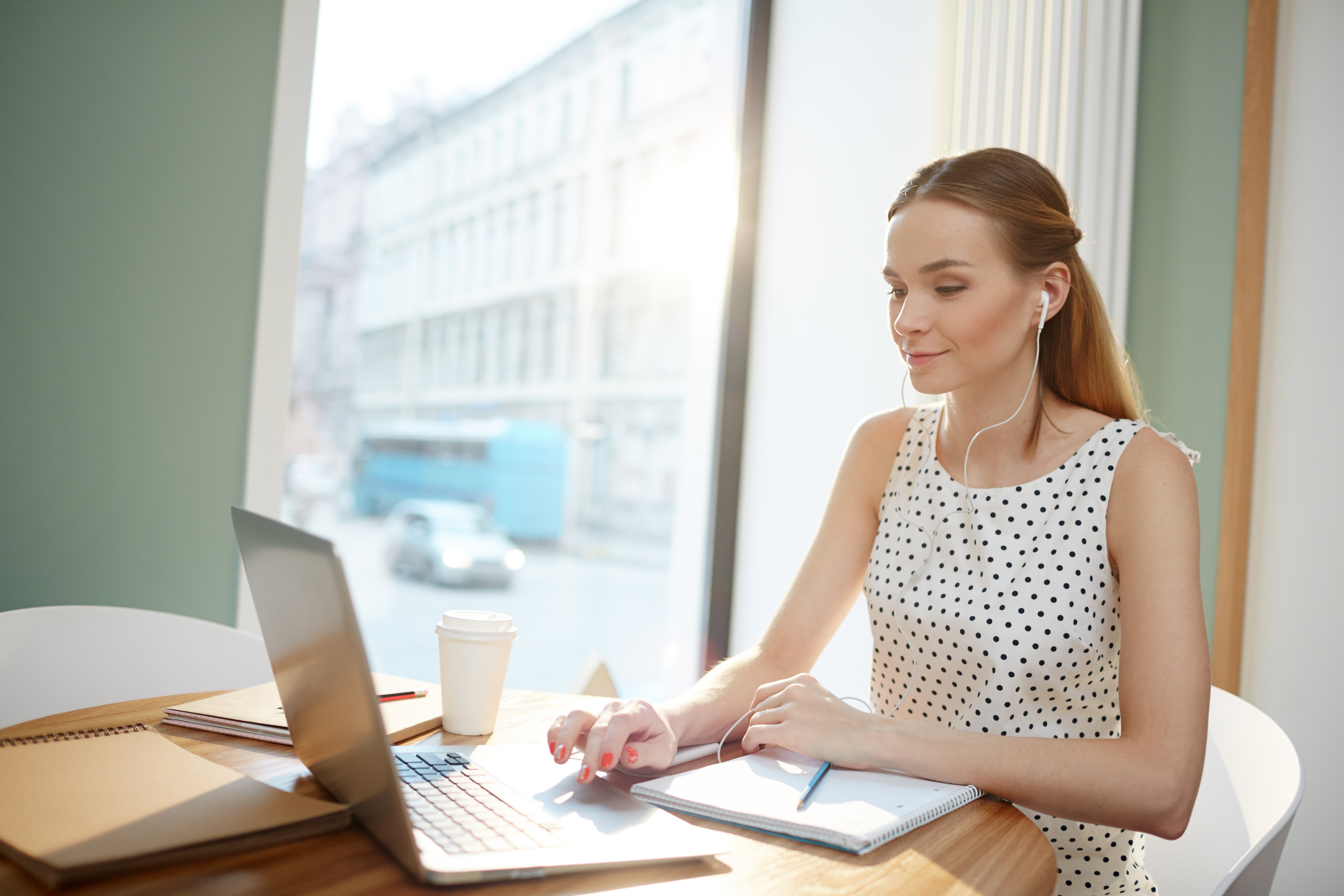 Article updated: 6/25/19
Have you ever wondered what remote workers do all day?
Do they sleep in til noon?
Do they pig out on junk food all day?
How can anyone be productive while working in pajamas?
The answers may surprise you. At Gitlab (a successful software development company), the workforce is all-remote. The company's workers live in an astounding 54 countries. Productivity is 24/7, as someone is always awake, no matter the hour. Tech companies aren't the only ones leveraging a remote workforce to advantage. Businesses in the supplement and nutritional sectors have begun to take note of the trend.
Take for example, Pfizer (which reports more than 50% of its global sales from vitamin and dietary supplements): today, this healthcare brand is one of the world's best companies hiring for remote positions.
The most recent Gallup data suggests that over 40% of U.S. employees work remotely in some capacity, and that a third of those employees work away from the office more than 80% of the time. These statistics represent a rapidly changing workforce that values flexibility over a traditional work environment.
For recruiters and hiring managers, it's crucial to not only observe this trend but also to understand it. Over half of prospective employees are seeking a position that allows flextime. So, how can you accommodate these needs without sacrificing productivity? The answer involves flexibility in two areas: hiring and managing. The results of a focused talent search can't be denied, especially in industries as values-driven as supplements and natural foods.
Assessing Remote Talent
Remote workers draw on a different skill sets than their office-based counterparts. Successful ones are intensely self-motivated, communicative, and open to direction. Identifying this special brand of self-starter requires careful assessments during the hiring process.
Identifying the Right Skills
Ideal candidates don't necessarily need to have previous remote experience. However, they do need to demonstrate a set of characteristics critical to success in a remote environment. Be sure to analyze the candidate's written communications carefully as that will help you gain some insight about the candidate you're interviewing. Additionally, scan the candidate's resume and portfolio for evidence of the following:
Discipline: Discipline is non-negotiable for employees who must schedule their own hours. Evidence of discipline may be apparent from the candidate's educational or work background, but it should also be obvious in the way the candidate communicates with you.
Self-Motivation: Remote workers can't feed off of the energy of coworkers alone. They'll need to navigate distractions on their own to excel in their positions. To assess for this trait, look for evidence of self-direction in proposing and implementing past projects or of success in another largely independent role.
Passion and Fit: Finally, a remote worker should be fully aligned with your workplace's culture and values. In fact, this remains one of the most important indicators of success.
Navigating the Virtual Interview
Remote hiring has few geographical limits unless your policy requires in-office hours. Once you've winnowed the candidate pool down, it's often necessary to conduct virtual interviews for those candidates who live far from your workplace.
Live virtual interviews provide you much the same means of evaluating candidates as in-person interviews. They allow you to identify answers to these questions:
Does the candidate appear knowledgeable and professional?
Has the candidate taken the time to research your company, and has he/she expressed a genuine interest in natural foods and supplements?
Can the candidate connect his/her work or educational experiences to the skills necessary to thrive in a remote environment?
And more critically, can the candidate demonstrate all of these traits effectively through a digital medium?
If all of these questions can be answered satisfactorily, the candidate is likely worth a trial run.
Managing Remote Employees
A remote workforce requires managerial stakeholders to leverage a different style of leadership. Involving them in the hiring process early can help, but you should also prepare managers to adapt their workflows to the new work structure.
For instance, they should be comfortable setting, communicating, and assessing productivity levels through remote project-based evaluations. They should also develop consistent communication schedules to help inspire confidence in remote employees. To that end, virtual meetings can be very helpful, as can mandatory email check-ins. The process requires some negotiation, but creating new workflows need not be a painful process.
Where to Start Your Talent Search
It's easy to talk about hiring bright, motivated employees who are passionate about natural foods. But identifying these candidates on your own can be daunting, especially when you first adapt your hiring process to fit a remote infrastructure. At the Garner Group, we take care of the details for you, drawing on our extensive recruiting experience to find qualified candidates who truly understand your brand. To learn more about how our services can expedite your talent search, contact us today. The Garner Group can help you navigate the challenges of remote hiring and management.