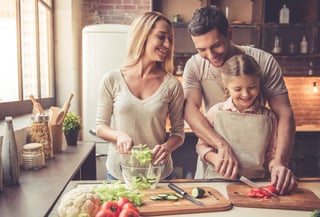 The quest for healthy, well-balanced dieting is more important now than ever among a growing number of natural foods consumers. But, not all consumers are looking for the same things in their diets. GNT's guide to global consumer demands depicts five different consumer types based upon their diet priorities.
These five groups make up 78% of the worldwide population, and they largely determine the trends for natural food products.
Busy Health Seekers - 36%
The largest category of consumers includes those typically between 25 and 44 with children under 12. Although they are eager about maintaining a diet rich in naturalness, their fast-paced lifestyles make it challenging to assess ingredients in detail, which can lead them off course of their healthy diets. Busy health seekers are prominent in regions of Asia like China, Indonesia and Thailand.
Conscious Health Seekers - 22%
These consumers are meticulous regarding balanced diets containing natural ingredients. They are usually women and older people who invest vast sums of time and money to maintain healthy lifestyles.
Budget and Basics Seekers - 15%
The price of food and beverages most important to this group. Even though they would like to include more naturalness to their diets, their options are oftentimes limited due to budgets restraints.
Convenience Seekers - 15%
This group is characterized by consumers that trade healthy and balanced diets for food that can be prepared quickly and conveniently.
Caring Parents - 12%
This group is motivated by concern for their children's nutrition and well-being. They are conscious about which food and ingredients they buy and strive to be good role models by purchasing healthy foods.


One particular consumer group that remains adamant about nutrition is parents. This pattern is consistent around the world. Parents with young children in their homes place an even greater value on natural food and drinks than people without children. Thus, a majority of parents opt for products with higher price points simply because they wish for their children to grow up healthily.
Are you looking for top talent in Consumer Health and Nutrition?
Contact the executive recruiters at the Garner Group to discuss a custom recruitment plan. The Garner Group is a premier recruitment and executive search firm successfully serving clients in the Consumer Health, Food & Beverage and Nutrition industries.