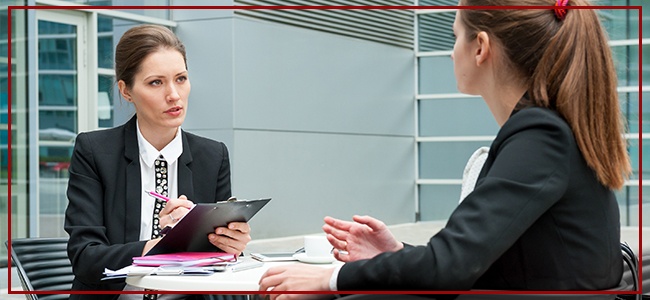 Headhunter or recruiter? These terms are often used interchangeably in the hiring process in every industry including CPGs. But is there even a difference? The short answer is yes. Although headhunters and recruiters serve a very similar function, they are quite different in the way they work. It might surprise you to know that working with one or the other will be a very different experience as either a job seeker or a business.
It's important to know how these two roles are unique before contacting CPG headhunters or recruitersto help you with your hiring process, so that you are making the best choice for your situation and needs. This blog will highlight the small, but significant details that divide these two roles and how that affects working with them.
Headhunter
A headhunter is different from a recruiter because they only get paid if they find a suitable employee for the corporation that hired them. Due to this fact, they tend to be more aggressive in their searching, often reaching out to potential candidates who are qualified for the position, even when they are not actively seeking or interested in changing jobs. Because they are commission-based, headhunters tend to be ruthless and very direct when looking for an employee. For example, if headhunters see a profile on LinkedIn that they find interesting they may send that person a direct message about the opening, even if the individual is currently fully-employed. Headhunters typically are not involved after they have located a candidate; they hand a person's information over to the hiring company and are not generally part of the interview or screening process.
Recruiter
Recruiters, on the other hand, are hired by a company to fill specific positions within their company. They can be an employee within the hiring organization itself or a third party business such as The Garner Group. Those recruiters who are permanent employees in a company usually also have HR duties along with hiring responsibilities. Recruiters are more involved in the entire hiring process than headhunters. They support advertising for the open position, can aid the interview process, and are the point person for communication between the hiring company and the potential employee. Recruiters may seek out employees directly like headhunters, in addition to using business search tools and job ads allowing individuals to come to them. Most importantly, recruiters maintain large professional networks of qualified individuals from which they can pull candidate's at a moment's notice.
What does this mean for job-seekers?
Working with either entity is similar in that they are working and are "in it" for the business that hired them, not necessarily you as a job-seeker. An in-house recruiter might be ok with a job seeker contacting them directly, but usually independent, third party recruiters are more open to direct contact. Headhunters will almost always take your information for their database in case they need someone with your skills down the road. Before giving your information to a headhunter or recruiter make sure you know what industry they primarily work in, what their area of expertise is, and how previous clients felt about working with them. If you want to find a good job-seeking partner, choose one that you feel hires for positions within reputable organizations that you would be interested in working for. Google their past partnerships and research the companies they hired for to get an idea of what they could do for you.
Conclusion
For job-seekers and businesses the terms, "headhunter" and "recruiter" are thrown around synonymously. It's important to know the details about how each will work with you through the hiring process to choose the type of business relationship that is best for you. Although both roles' objective is hiring, they approach the hiring process differently. If you're a hiring manager or a job seeker knowing which is which is crucial for your end goals.