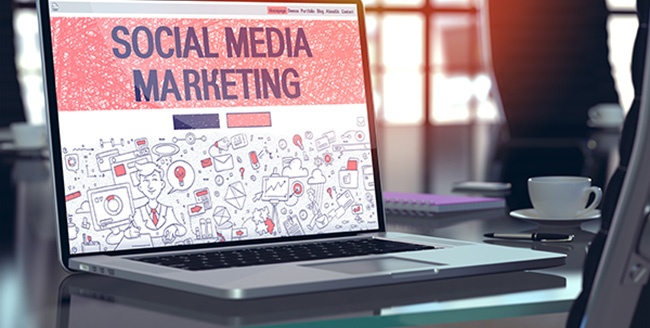 By Sheldon Baker
A large part of public relations is influencing how people perceive your brand. And the explosion of social media has created endless opportunities for public relations professionals.
There are over three billion internet users—and over two billion of them have active social media accounts. Popular social platforms have become marketing giants, offering businesses valuable data about their customers and for the most part, an economical way to reach them. Social media for the supplement industry is no exception.

First, consider your company's current marketing needs. Analyze whether a marketing consultant or full-time employee is the right person to hire, or if you can find solutions internally. Presented are situations that many companies face when they consider developing their social media marketing program.
You may be able to find a social media expert in your own company who would be willing to take on social media development and account maintenance and interaction. Such a person should have previous marketing communications skills and experience, including a keen capability of writing skills. They also must dedicate their entire time to creating your company's social program. This is a full-time job, not one that can be focused on for only a few hours a day.
A company who is looking to increase their social media presence can hire a social media consultant. But they must have industry-specific experience. There is no such thing as a one-size-fits-all marketing person. Although many people have extensive experience in a handful of industries, they cannot come from the aerospace industry to help market food products or vitamins. Each candidate or agency you consider should have experience marketing your products or services to your key audiences.
Second, if you hire a consultant, determine a budget for such a person, or team. Consultants usually work on a retainer or project fee. Before you ask for proposal bids, identify how much money you will need to allocate for launching your social media program. Keep in mind, social media marketing success isn't created overnight. As a rule, it takes a minimum of six months to launch and develop a robust marketing strategy that utilizes several social media outlets and techniques.
Next, have the consultant explain what value they can bring to your company and products. Possessing experience in your industry, a brand marketing consultant with social media experience should be able to tell you, in general, what you can expect from their services. And make sure they put it in writing. This can also help you evaluate whether they can be a strategic problem solver to help promote your brands using other media strategies.
Sheldon Baker is CEO of the Baker Dillon Group LLC and has created numerous nutraceutical brand marketing and communications campaigns. He can be contacted at SBaker@BakerDillon.com.