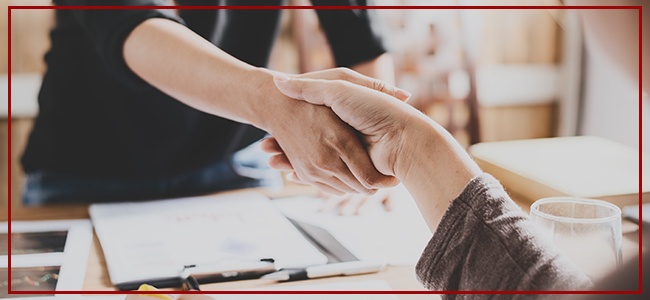 While there are certainly many different reasons to find a new job, like a dysfunctional culture, stagnated growth, or even a painful commute, finding a job that pays better is typically a top concern. However, for many job seekers, the discussion around executive compensation packages is still a tricky one to navigate. When do you bring up compensation? What specifically do you say to a recruiter or hiring manager that wants to know your salary expectations? Keep reading to learn the best tactics for talking to a recruiter about executive compensation packages.


Do Your Research

You would never go into a job interview without learning about the company first, and you shouldn't express interest in a certain position without having at least a vague idea of what the salary looks like. Before you go into any hiring meeting, be sure that you find out, at a minimum, an acceptable salary range for the type of position you are seeking. Recruiters can help you with this information since they will have data from a range of employers. If you are not working with an expert recruiter, you can find useful salary data on job search websites, or you can reach out to colleagues in similar positions and get helpful information from them. When you have this baseline idea of what someone of your stature should make, you put yourself in a much stronger position as you start to interview.


Give Flexible Answers

When someone asks you about your salary requirements, you do not need to give an exact figure. Because you have already researched to find out a standard salary range, you can give your requirement range confidently. Giving a range is a good idea because employers structure executive compensation packages differently. While one position may have a higher base salary, another will have a better benefits package, or may be a startup with stock options. There is no need to sell yourself short when discussing compensation with a recruiter. Tell them what it would take for you to consider moving to a new job and do not feel as though you need to go below market rate.


Be Prepared to Negotiate

Even with a firm idea of how much you want to make in a new position, be prepared to negotiate. When you work with a recruiter, one of the major benefits is that you can negotiate many terms through your recruiter, which saves you from being antagonistic with a potential new employer. Should a hiring manager start to discuss salary with you when you want to go through your recruiter, simply say that you are prepared to negotiate a fair rate and would like him or her to work with your recruiter to determine what that rate would be.

Discussing executive compensation packages with a recruiter is one of the best ways to know how much you are worth and to ensure that your recruiter is looking for the best packages for you. With some research and dedication to the process, you should be able to find a position that is a great fit with compensation that you deserve.