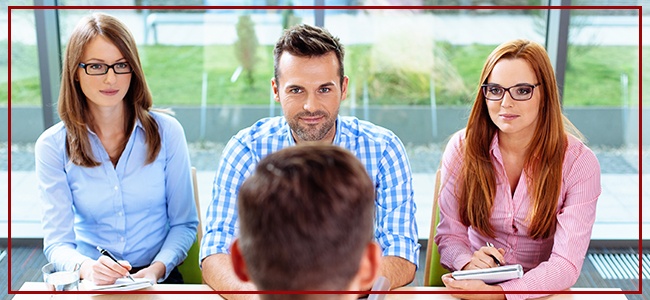 With each generation, workers bring new skills, experiences and differing perspectives when it comes to the employee/ employer relationship. Millennials, individuals born between 1982-2004, are becoming a larger part of the employee population in the United States. Whether it is due to youth, inexperience or different ideals, recruiting millennials presents several challenges.
Expert recruiters and Human Resource managers who have risen to their own position by hiring people of older generations are finding there are certain skills that are difficult to find in younger generations and recruiters must reassess their recruitment strategies in order to make sure they market positions to appeal to the millennials seeking jobs.
Interviewing Skills
Human Resource managers report that because millennials are more comfortable on social media and text message, their in-person interviewing skills are weak. While millennials may be more comfortable conducting a video interview, they would do well to practice face-to-face interview scenarios with a friend before going in for a big job.
Professional Courtesy
When applying for a job or meeting with a recruiter, portraying professionalism is critical. Returning phone calls or emails promptly, showing up on time for an interview, and giving plenty of notice if you have to cancel or reschedule for any reason are basic 'working' skills. There are many stories of millennials simply not showing up to a job interview because they changed their mind.
Patience with Professional Development
Hiring more millennials, who will be 50% of the workforce by 2020, is key to identifying high potential employees and nurturing their leadership skills. However, many hiring managers report that millennials lack patience in regards to career advancement. This generation expects to move farther and faster as they climb the corporate ladder - well before they have the requisite experience.
Recruiters Need New Tactics
Recruiters and hiring managers also need to be able to reach out to new employees of a different generation, and that means deploying new tactics when identifying high potential employees. Human Resource professionals need to think about jJob advertisements career portals and communication strategies new ways.
Millennials Have Different Priorities
Most recruiters agree that millennials have a different view of what work means and what they want to accomplish as employees. Recruiters need to be sure that they emphasize those job benefits that are most important to -- like flexible hours, health benefits, and opportunities for growth.
Maximizing Millennial Potential
It is easy to see that there is no single solution to the friction that often exists between millennials and recruiters or hiring managers. Rather, going forward it is important that recruiters and millennials both try to see eye to eye in order to make the best professional matches. Rather than place the blame squarely on what millennials can and cannot do, it is time for both sides to come together and create productive, creative teams.