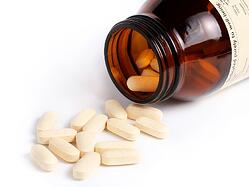 20+ year old, international nutraceutical manufacturer is looking to hire a Formulation /Product Development Manager. The company focuses on developing, manufacturing and packaging herbal and vitamin - tablets and capsules. This role will report to the General Manager and manage 1-2 junior formulators. The role offers a long–term career opportunity in both product development and regulatory affairs. The position is located in the southern portion of the mid-west. Base salary, bonus, full benefits and relocation will be offered.


Responsibilities:
Reports to the General Manager
Responsible for reformulation of existing product line to improve manufacturing processes and/or finished goods under FDA GMP regulations.
Responsible for new product development – taking conceptual input and developing marketable finished goods from the laboratory environment thru pilot plant scale up and into full production
The ideal candidate will have experience and/or knowledge in the following areas:
Formulate new and reformulate existing products as necessary for single and multiple herbal, vitamin, and/or mineral delivery systems including tablets, hard shell capsules, powdered drinks, softgel capsules, chewables (gummies), effervescents, and liquids.
Experience in the development of solid dose formulations with emphasis in the nutritional areas of vitamins, minerals and herbals and other specialty enhanced products
Experience in flavoring and taste masking of products
Experience in the development of sports nutrition products
Experience in granulations technologies such as pelletization, extrusion, high shear (continuous and batch process), spray drying, and fluid bed technologies
Initiate protocols and set up stability studies with integrated time markers for potency, physical, taste and color testing
Develop and implement design protocols for research analysis
Experience in semi solids liquid development of ointments, creams and liquids formulations
Broad skills in tableting including but not limited to: tablet tooling design and ordering; tablet press determination, setup and operation including B and D size presses. Understanding of physical tablet testing: hardness, thickness, friability, disintegration, and dissolution. Package determination for both bulk and finished dosage
Experience with sizing and classification of materials using such equipment as: fitzmills, oscillators, pulverizers, tornado mills, granumills, etc
Extensive knowledge and expertise in blending and material mixing skills as related to content uniformity
Integrate and extrapolate data from various analytical techniques, such as particle size analysis, hardness, friability, dissolution, optical instrument, moisture analysis (LOD), density determinations, GC, HPLC, ICP FTIR, UV/VIS and microbiological parameters
Compose technical documents and correspondence relating to findings from investigations of production products and procedures
Write and revise batch records as necessary for scale up and production
Experience and Requirements:
BS degree in a science related field and at least 10 years directly related experience (minimum of 5 years).
Knowledge of FDA Dietary Supplement cGMPs and cGLPs is required. Degreed individuals having management experience will be given preference.
Must be able to work in a team environment.
Excellent pay and benefits including medical, dental, life, LTD, and 401(k).


You may apply for this or other Dietary Supplement Formulation positions by eamiling a resume to info@srexecutivesearch.com or submitting your resume below.