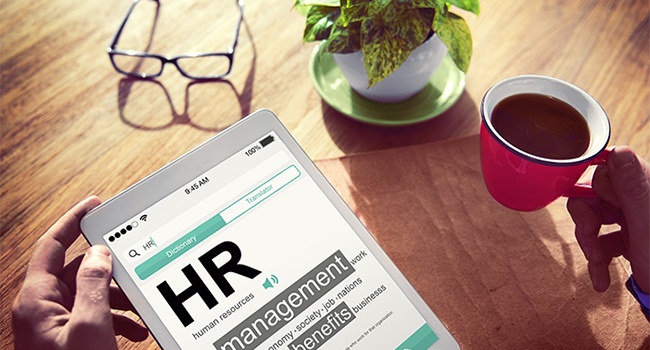 Wondering what the average salary and compensation package is for a Research & Development Director role is in the United States? According to a survey by Payscale, the median salary for Research & Development Directors in the dietary supplement and food ingredient, flavor and sweetener manufacturing with 15 years of experience is $109,993.*
California companies generally pay the highest in the country with $116,407 in San Diego and $130,508 in Greater San Francisco. Respondents in North Carolina reported the lowest annual salary with an average of $105,828.
Research & Development Directors develop and monitor research plans and budgets for R&D projects, ensuring projects are completed on time and within cost objectives. R&D Directors drive accountability, consistency, quality, and process standardization across all phases of research and development. Direct the Research and Development (R&D) program, from new product proposal to commercialization.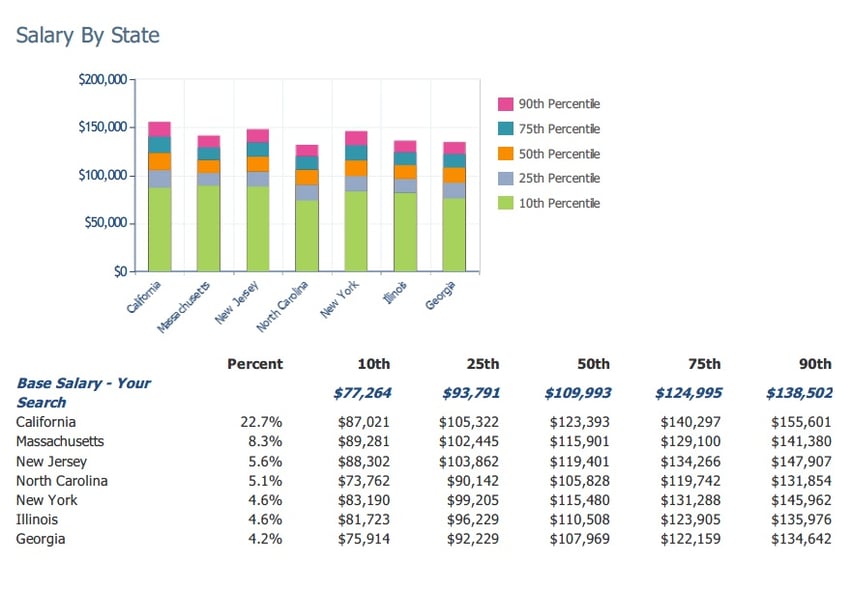 For those R&D Directors having 20 years' experience or more, the average salary jumped to $118,000. Compensation is also influenced by degree. Those with Ph.Ds and MBAs generally earning $10,000 more than average US salary. Company size is also a factor with the average of $98,043 in companies of 18 employees or lower and $120,396 with companies ranging in 450-4,999 employees.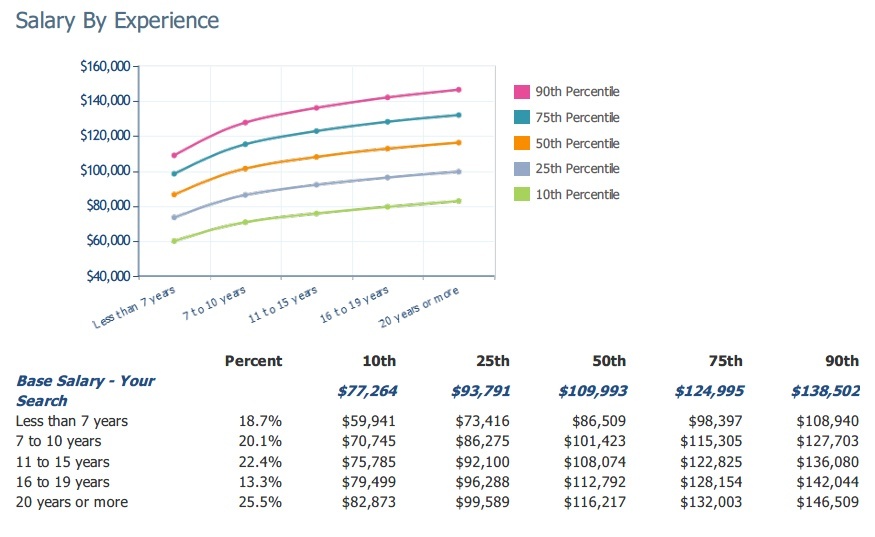 In addition to base salary, yearly bonuses ranged from $4,340 to 429,957 with the average yearly bonus reported at $12,912.
Benefits include medical, dental, vision, 401K, paid holidays, vacation, cell phone and life insurance/ disability.
*Data and graphs were provided from data at Payscale.com. Data was based off of 389 survey responses.
---
Are you looking for Consumer Health & Nutrition industry compensation data for your organization? Click Here