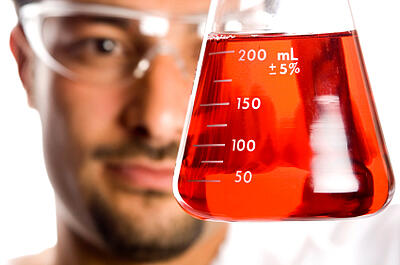 Finding a really good quality assurance (QA) executive is not as easy as you may think. The QA leader with a proven track record is an always-in-demand individual and that's one reason why recruiting quality assurance executives can pose a challenge to the busy in-house hiring staff. Here are four challenges you may encounter when searching for top QA talent:
1. Job stability. People who excel in the field of quality assurance tend to place a high premium on job stability; hence, recruiting top quality assurance executives can require you to develop a long-term strategic hiring plan to lure them away from their current employer.
2. Collaborative management skills. Unfortunately, friction between the marketing and sales department and the QA department; and between manufacturing and QA is not uncommon. Marketing/sales sometimes feel that quality regulations and restrictions are an unnecessary hindrance to their job performance. Manufacturing complains that quality standards are so tight that they can't properly meet production schedules and targets. These potential friction points emphasize how important it is for your organization to find a QA executive with superior collaborative skills who can work successfully with other departments, while still maintaining high product quality standards.
3. Industry knowledge. While every company that produces a product wants it to meet specified quality standards, all industries are not alike when it comes to the stringency of those standards and the types of quality metrics needed. That's one good reason why your company should consider an executive recruiter with a deep database of contacts in the food, nutritional ingredient or dietary supplement sectors. You gain the opportunity to consider candidates who understand the specific technical requirements of your industry.
4. Regulatory expertise. This is a biggie when recruiting quality assurance executives. Good manufacturing practices (GMP) in the manufacturing, packaging and labeling of food and dietary supplements are getting a closer look, with more frequent FDA inspections and audits. Further, new dietary ingredient (NDI) marketing has become another big focus for the FDA. It's absolutely essential that the QA executive thoroughly understands compliance issues in your business and has the ability to implement and update company procedures and policies to reflect today's increasingly stringent regulatory climate.

What should you look for when recruiting quality assurance executives? Here are a few key attributes:
Demonstrated skills in the QA discipline. This includes knowledge of the concepts and methodologies of quality management, including metrics data and quality management tools.
Knowledge of the audit process, and ability to properly educate staff and prospectively plan for a company-wide FDA audit.
Proven ability to inspire and mentor their team to make sure they maintain top quality standards.
Recruiters in the nutrition and natural health industry are experts who know the ins and outs of your industry's employment market. Their job is to know where top quality assurance talent is and to make sure your company gets the chance to consider these people. As we've said before, a good recruiting firm stakes its reputation and integrity on finding someone better than the clients could have found themselves.
What are your biggest challenges in finding experienced Quality Assurance managers?