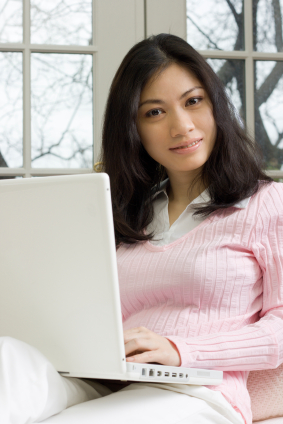 The economy is improving, but that doesn't mean that full-time jobs will return to pre-recession levels. Many companies now want flexibility in a still-shaky economy, and so they are hiring contract workers instead of full-time staff to keep costs down and stay competitive. In fact, one of the most significant employment trends is the growth in non-fulltime employees. According to the
Freelancer's Union
, there are roughly 42 million contractors, freelancers, part-timers, temps and self-employed U.S. workers, representing one-third of the workforce.
That's a remarkable change from a few decades ago, and you should take note. What are the benefits and drawbacks to contract employees? Who can help you locate top-quality contract workers?
Defining the contract employee
Contract workers may be paid by the hour or project. They may also be hired for a specific time period and provided with their own office and computer. A growing number of contract employees work virtually, communicating via phone and email; many are overseas.
Benefits
1. Lower overhead
This is one of the biggest benefits cited by companies who employ contract workers. They don't have to pay health insurance and other benefits that go to a full-time employee. The Bureau of Labor Statistics reports that since 2004, benefit costs have grown faster than wages and salaries, making the use of contract workers an attractive option.
2. Flexibility and expertise
Using contract workers can provide greater flexibility in worker size, so you scale up or down as required by demand. You also gain the ability to match a specific contractor skillset to a specific project. Some fans of contract employees claim they find better qualified workers because they can contract with people all over the world.
3. Try before you hire
Many companies decide that, yes, they do want to ultimately hire a fulltime person for the job that an independent contractor was hired to do. When you use a contract worker, you get the chance to evaluate his work without making him a fulltime employee, avoiding a costly bad hiring decision.
4. Employee choice
Some assert the labor market is undergoing a permanent change to a model where workers want greater flexibility in how, when and where they work. In this view, contract employees are choosing to work this way, and will be happy and motivated workers.
Drawbacks
1. Compliance issues
If you choose to use a contract worker, understand worker classification and compliance factors. As many as one-third of small businesses in the U.S. fail a worker classification audit, so you must invest time and resources to ensure you don't run afoul of the IRS.
2. Loss of top talent
When you use a contract employee for a specific job, you may find that she wasn't really what you wanted, or you may decide that you do need a full-time employee for that position. You run the risk of losing out on hiring top talent who won't work on a contract basis and who could end up at your competitor.
3. Communication problems
This is probably the biggest drawback. You can't have an impromptu meeting nor deliver constant feedback to contract workers who are often offsite. Maintaining good communication and making sure their work is aligned with the company's goals and objectives is challenging and time-consuming for managers.
4. Loyalty
Managers must commit to engaging and building loyalty so top contractors don't decide to leave and try something else. As you know, it's hard enough to create loyal employees even among full-time staff – the task is even more challenging with contract workers.
What's your experience with contract employees?