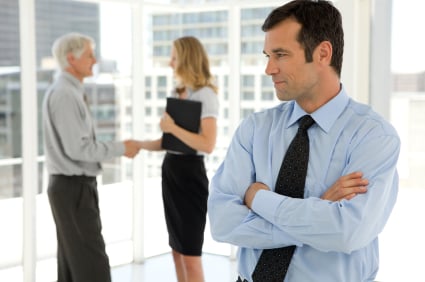 One of the most important positions a company recruits for is the Chief Executive Officer (CEO). This person is the highest ranking executive in the organization and is responsible for setting the long-term strategic goals for the company and making sure that tactics and personnel are a match with those goals.
Finding the right CEO is critically important, which is why many companies turn to executive recruiters for help. They have expertise in crafting a targeted CEO job description that aligns the corporate goals and responsibilities with the ideal candidate. Who you recruit for the CEO position depends on several key factors, a few of which we list here:
· Entrepreneurial or mature – If your company/product is still in an early growth phase, you'll likely want a CEO with a strong entrepreneurial spirit. On the other hand, if the organization wants to develop more mature systems and processes, then the CEO job description should make it clear that the person will be responsible for managing in a more structured environment.
· Merger and acquisition experience – In the consumer health products sector, mergers and acquisitions are commonplace and so a CEO with experience integrating companies and/or business units is likely a desirable skill set. The CEO job description should emphasize that need.
· Public or private ownership – Dealing with public stockholders and their stock price expectations is a critically important task for CEOs of publicly-held companies. Assessing whether the CEO job candidates are up for this challenge is very important. On the other hand, private equity ownership brings another set of challenges, so make sure the CEO job description details your expectations in this area.
One example
Here's a (summarized) CEO job description we posted last year for a company in the snack food business. It's a good example of how to positively position your company and explain your candidate requirements:
We are looking for a CEO/CMO to lead the management team of a…snack food company. The ideal person will have a background that includes a C level or senior sales/marketing role in the ready to eat salty snacks arena. In addition the following attributes are desirable:
Has built and managed a brand
Has experience with retail grocery and C store distribution to the mass market
Has product development experience
Has led teams and managed a P&L
Has an entrepreneurial drive
Has spent some time at one of the national companies
Experience merging and integrating companies and/or business units
It's a compelling and unique opportunity for the right person and an opportunity to work with private equity and a well-connected board to grow the company…
Developing a solid CEO job description requires you to identify key goals, challenges, outline tasks and activities and describe your definition of results/success. How can we help you recruit the most-qualified CEO for your organization?