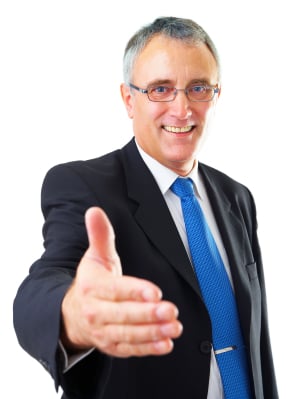 The huge baby boomer generation is beginning to retire, creating significant experience and skill set gaps. Further, there are fewer U.S. graduates with technical degrees. And, the growing trend towards healthy living and natural products is attracting high-skilled technical workers. You've likely heard these stats before, but they're worth repeating, because they impact your ability to hire top talent.
More than ever, your company must work harder and smarter to bring onboard those highly sought after individuals who are likely not even looking for a new position. Executive recruiters can help land the superstar, because they are typically excellent relationship builders, an essential skill to successful recruiting. Relationship-building between the superior candidate and your company is absolutely critical if you want that person to make a job change and join your organization. Develop a strong relationship before, during and after the interview and you'll find it's easier to close the deal with your superstar candidate. Here are a few tips on relationship-building from executive recruiters who do it every day:
Before the interview
Be flexible about relocation (and offer to pay for it!) because your ideal candidate probably doesn't live within a 20-mile radius of your company. Make sure you make him feel welcome before the first interview. If you're bringing in a top candidate from out of town, put him up in a high-quality hotel that's close to your company. Make the reservations and prepay them too. Before he arrives, send a package of information to his home with a customized welcome letter from your company's top executives, an interview schedule, any financial or marketing documents you deem appropriate, company directions, and information on your community and housing options. Remember – in the vast majority of cases, you will be trying to hire a high-level performer away from his current position, so treat him accordingly. Executive recruiters recommend that you, in essence, roll out the red carpet.
During the interview
Respect the candidate's time and talent level. Be on time for the interview and make sure all other managers are on time as well. Be organized and focused and expect tough questions coming back at you. Listen carefully to the candidate's goals and needs, then focus your pitch around those points. Above all, do NOT approach your prospective employee with an attitude of "what are you going to do for me?" Instead, build the relationship by explaining why she would want to bring her skill set and talent to your company.
When you ultimately move to the compensation conversation (which should not occur until much later in the interview), make sure you offer the best compensation package your company can afford. Understand that if the this top-notch candidate is talking to you, she's almost certainly looking at offers from your competitors. While compensation is not the sole reason for a job change decision, a candidate will typically not take a job for less than they are currently earning.
After the interview
Immediately after concluding the interview process, make sure you invite the candidate's family to visit so they can get a first-hand look at your company and community. Plan a fun – and relationship-building - social outing like dinner at a great local restaurant or a trip to a sporting event. Reimburse for any interview expenses right away. If your company doesn't like to make a formal offer during the interview, don't procrastinate with the offer package – once you and other key company management work out the compensation package, immediately phone the candidate and explain the offer.
Good executive recruiters will tell you that hiring and recruiting are not the same thing. Recruiting is all about creating a connection with top talent and taking the necessary and important actions needed to attract them to your organization. What challenges have you had attracting the superstar to your company?