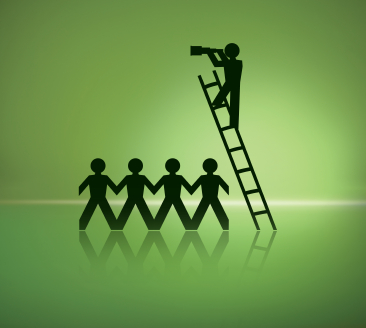 It's a competitive hiring environment in your industry and a good executive recruiter can help you locate and lock up top tier talent. Yet, you may hesitate to take advantage of these services because of negative stories you've heard. Unfortunately, there are lots of myths out there, so let's review the five most common and set the record straight.
Myth #1 – We'll post a job and get the same candidates as a recruiter.
Executive recruiters don't just surf the Internet, post job ads, or rely on LinkedIn to find key talent. We're specialists in nutraceutical industry recruiting and have relationships with thousands of candidates, both active and non-active job-seekers, developed over years of networking in your industry.
Further, despite its current popularity, LinkedIn's not the solution for most job searches. Only a certain percentage of the workforce sets up a profile on LinkedIn. A recent survey on social media and recruiting concludes that only 35% of potential job-seekers post a profile on LinkedIn. Most of the profiles are incomplete and don't provide enough information about a candidate's relevant background. Rely solely on these resources and you're guaranteed to miss out on top talent!
Myth #2— Our internal staff can find the same talent as a nutraceutical industry recruiting firm.
We employ experts who know the ins and outs of your industry's employment market. We frequent trade shows and industry events and know the movers and shakers in this sector. As employment specialists, our job is to know where the top talent is and make sure your company has the opportunity to evaluate these individuals. A good recruiting firm stakes its reputation and integrity on finding someone better than their clients could have found themselves.
Myth #3—All you need is a good job description to find the right candidate.
A job description will not "sell" your position and is not the best way to entice a candidate to seek a job at your organization. A very small percentage of candidates (5-15%) are 'looking' for a new job at any given time. 85-95% of the potential candidates for your opening won't be looking at job ads or your company's career site and therefore won't ever see your job description. However, a good nutraceutical industry recruiting firm has an extensive network, knows how to reach the best talent and can help persuade those high-performers to consider your opening. Depend on a job description to bring in candidates and you miss out on better options.
Myth #4—In this high-unemployment environment, I'm sure we can easily find top talent ourselves.
High unemployment numbers do NOT mean that the best candidate for your position is currently unemployed. While there are some talented and experienced candidates on the market, the 'A' players find new opportunities within weeks of leaving their old employer - even in a weak job market. 'B' or 'C' players are easy to find - but are generally in the job market for months at a time for a reason. Companies need a proactive recruitment effort, canvassing a larger population of job candidates - not only the unemployed.
Myth #5—Executive recruiters have a "stable" of candidates ready to plug into any job opening, so why do they need to do a thorough search process?
People are not square pegs you can fit into a round hole; they have personalities, experience andskills better suited for one company culture over another. For our typical executive search, we'll develop a list of known possibilities, maybe as many as 100 people. Each candidate is then assessed against the position requirements and the personality/ cultural fit with your company. Through our interview and assessment process, the long list is narrowed down to 3-5 candidates who not only have the specific skills needed for the role, but more importantly are the best 'cultural' match for your company.


Ignore the erroneous myths about executive recruiters! We're professionals specializing in your industry and your ally in finding you top talent. Visit our website and learn how we can help you find the best nutraceutical industry talent available. How can we help you?