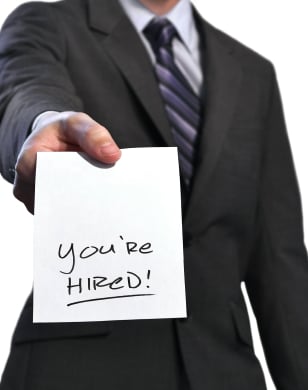 The best recruiting firms spend a great deal of time and effort finding the right person for your organization. Top recruiters understand that each individual brings a unique skill-set, background and personality to the job; in other words, people are not just generic puzzle pieces that can be plugged into any position. Further, good recruiters also know your company is unique and so you seek that one specific person to capably fill your executive, sales, or management position. Screening techniques based on preconceived notions of the position often result in the loss of high potential, non-traditional candidates.
When you work with us, you'll find that integrity and trustworthiness are our guiding themes. We'll provide you with an honest evaluation of candidates and will use our expertise to present you with a wide range of top quality prospects. One of the most effective ways to match a candidate with your job needs is our proprietary nutraceutical industry executive search procedure. Known as Our Dimensional Search®, this multi-dimensional process follows 32 detailed steps that flesh out in great detail your requirements and then match them to available talent. Here are five key steps we follow when working with our clients:
1. Understanding client needs
We believe that this is the most important part of our search. It is critical for you to think deeply about your needs and requirements so you help us understand your company culture and history. The information you provide will drive our nutraceutical industry executive search, so the more clarity you bring to the table regarding your needs, the more efficient will be our search.
2. Engagement
After we complete in-depth discussions with you about your job opening, we provide you with an engagement agreement that can be tailored to your needs and budget. We're flexible when it comes to fee structure and terms, and won't try to force you into a one-size-fits-all agreement.
3. Position profile development
Next, we develop a detailed position profile so we make sure that:
your needs are accurately reflected;
we can accurately compare all candidates' background and experience to your requirements;
we can convey to prospects why they would want to come work for your company.
4. Candidate identification
Once you agree with our position profile, we meet with our team and explain your needs to them, then plan how to find top prospects for you to consider. We'll use our proprietary database, our contacts developed over years of networking in your industry and other state-of-the art tools and technologies to locate candidates. Sometimes we reach out to literally hundreds of individuals to put together a qualified group of candidates for you.
5. Interview process and debriefing
We'll never present someone to you until we do our own due diligence on each candidate – their background, executive style, potential match with you, motivation for considering your job, and presence of any 'red flags' that we'll share with you.
Naturally, we help with background and reference checks, job offer, resignation consultation if needed, and post-placement follow-up.
Our expertise and insight into your industry, as well as our commitment to an integrity-based nutraceutical industry executive search process is central to our business. That's why we've been in business since 1959 and have placed thousands and thousands of executives in positions all around the world.
Want help finding the right person for your company? Call us at (440) 893 9408 or go to www.srexecutivesearch.com and fill out our quote request.