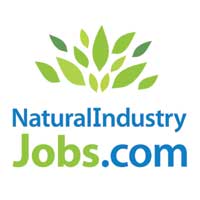 The Nutrition and Natural Products Practice at Sanford Rose Associates (www.srexecutivesearch.com) has partnered with NaturalIndustryJobs.com to help employers in the Consumer Health & Wellness industry source alternative solutions for their hiring and talent acquisition needs.
The Nutrition and Natural Products practice at Sanford Rose Associates provides retained executive search and recruitment services to companies in the Dietary Supplement, Ingredient and Natural Products industries. NaturalIndustryJobs.com provides online job board services including job posting and resume sourcing to employers and job seekers.
Ginni Garner, the President of SRA's Nutritional and Natural Products practice said, "NaturalIndustryJobs.com provides a high visibility option to attracting job seekers in the dietary supplement and natural products industry. Many employers want to post a job opening and naturalindustryjobs.com is the perfect site to target industry professionals who are seeking a new job opportunity.
Sanford Rose Associates' services are targeted towards employers requiring direct recruitment of a hard-to-find skill, senior management or executive talent. We are often engaged when an employer has not experienced success with their own recruitment efforts or needs to conduct confidential search. While we service the same industry sectors, our solutions are dramatically different. By partnering, we can offer our clients a wider spectrum of talent acquisition solutions."
Laurel King is the founder and owner of NaturalIndustryJobs.com as well as OutdoorIndustryJobs.com. To learn more about job posting options, visit: www.naturalindustryjobs.com. The self-service site includes search and posting features for both job seekers and employers. The service is free for job seekers to post their availability and to apply for jobs. Employers can do a limited search for free, but are charged $99/month for posting and resume searches.
__________________________________________________________________________________
Founded in 1959, Sanford Rose Associates® currently serves its worldwide roster of client companies from 65+ offices located throughout North America, Europe, and Asia. Sanford Rose Associates® is also a member of the International Executive Search Federation (IESF), the largest retained search organization in the world, with 130 offices in 40 countries. www.sanfordrose.com.
You can reach the Nutrition and Natural Products Practice at Sanford Rose Associates on the web www.srexecutivesearch.com, by email info@srexecutivesearch.com or, by phone 440-893-9308.