Every manager has a favorite recruiting story.
Have you ever resorted to creative means to hire a candidate? One company did just that by advertising a developer position within the source code. In 2016, the CEO of Charles Schwab admitted that he routinely took job candidates to lunch. Before the meal, he always asked the waiter to botch his interviewee's order. He would then watch how the candidate reacted before solidifying his hiring decision. In 2017, the CEO of BMI shared that he actually makes the candidate pick the restaurant for lunch. Meanwhile, the CEO of 1-800-GOT-JUNK, uses a "beer-and-barbecue" test to determine the cultural fit of a potential hire.
Perhaps, you're a CEO, vice president, or hiring manager who is intricately involved in the hiring process. If so, you probably know that today's labor market is the tightest in decades. In fact, unemployment has dropped to a low of 4%.
A lower unemployment rate is good news for workers but increases your challenge of finding quality employees. Although you can leverage creative means to make good hires, a solid hiring process should incorporate new, improved strategies. Below, we discuss 4 strategies for hiring top talent in today's competitive labor market.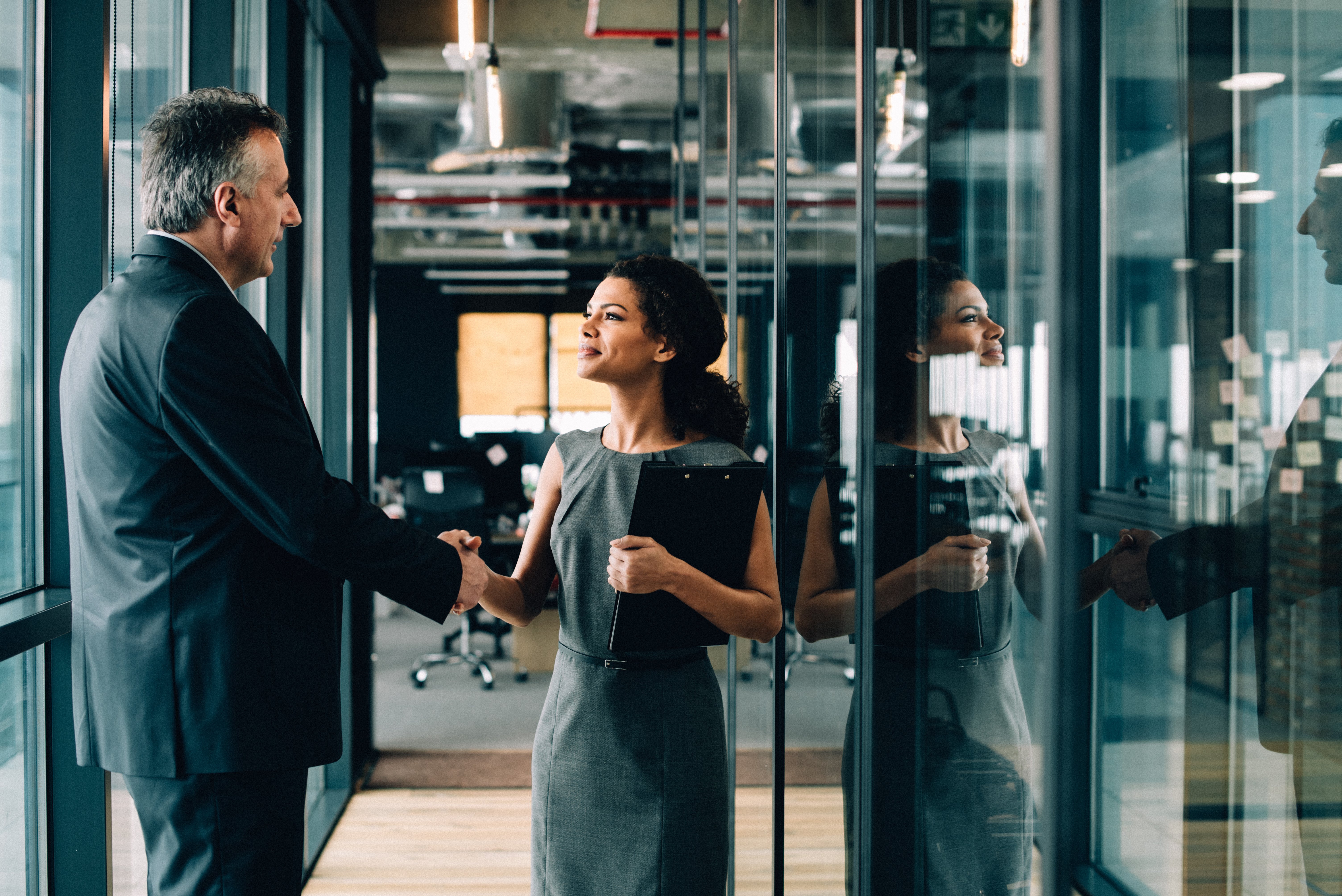 What the Job Market Will Look Like by 2020
According to a recent Bureau of Labor Statistics report, about 20 million new American jobs will be added by 2020. This is approximately a 14% annual growth rate in new jobs over the next ten years.
Industries that are slated to hire more than 50% of new workers include those in healthcare, business & professional services, construction, and social assistance. Surprisingly, five of the top fastest-growing jobs in 2020 don't even require college degrees.
1. Reconsider Educational Requirements
One of the main strategies for hiring candidates today is to ease educational requirements. Many companies are recognizing that credentials bear no direct connection to job performance. Join 14 major companies that no longer require employees to have degrees.
2. Offer Attractive Salaries and Benefit Packages
Generous salaries and competitive benefits keep good employees happy. By extension, they are an effective means of reducing your employee churn rate. A high turnover rate translates into high replacement hiring and training costs. Additionally, extending low salary offers may result in your organization losing good candidates to other companies.
3. Keep Candidates Informed About The Hiring Process
According to a Glassdoor Economic Research Study, the typical recruiting process takes approximately 22.9 days. Employers are relying on more extensive background checks and skills testing to evaluate candidates, thus contributing to the lengthier process. In light of this, it's imperative that employers keep candidates engaged. Make candidates feel respected and valued by updating them about new developments. Maintaining open lines of communication may keep top talent from considering offers at other companies.
4. Leverage Social Media To Your Organization's Advantage
One of the best tools for connecting with and finding candidates is social media. If you're looking to hire healthcare professionals, increase your presence on sites such as Doximity. For technology hires, check out Stack Overflow. Alternatively, your organization can also use LinkedIn to identify top talent. Last, but not least, consider monitoring Facebook, Twitter, and Instagram activity to further evaluate a potential candidate's cultural fit.
Main Considerations
Refrain from unduly prolonging the hiring process. One way to streamline hiring is to restrict the number of interviews. Also, consider reducing the amount of time between the steps of the hiring process.

Be sure to communicate clearly with candidates, so they understand job requirements and salary thresholds.

Evaluate your current workers to identify potential candidates for leadership training. Hiring from within may reduce your recruitment costs. Moreover, it can also lead to increased workplace morale and by extension, higher employee retention rates.

Hiring the best candidates is only half of the equation. Creating and maintaining a workplace environment that inspires employee loyalty is pivotal to business viability.
The Bottom Line
In light of the tight labor market, increase hiring efficiency by automating the initial steps of the hiring process.

Consider hiring for cultural fit and then training to fill skill gaps.
The above are a few of the most effective strategies to help you navigate today's employment landscape. For other job recruiting tips and resources for filling critical executive and senior positions, contact us to learn how The Garner Group can make a difference.