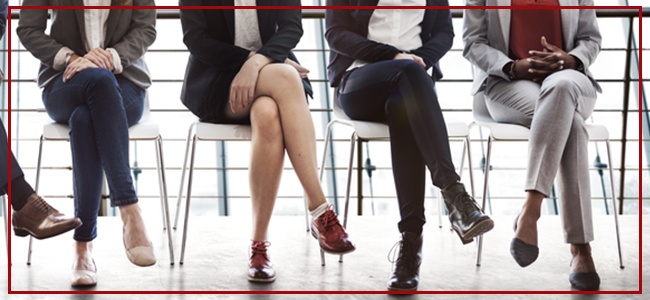 No one wants to hire the wrong person. A bad executive hiring decision can leave you with

unfinished work

, unhappy clients, and resentful

employees.





The

administrative headaches of a bad hire

will

cost your organization in other unforseen ways.

One recent calculation estimates the bad hire of a mid-level manager making $62,000 a year costs his organization more than $800,000 over the course of his employment. The exact figure will be different depending on the role. For a top executive, expect to lose a lot more.

Following are three hiring mistakes that seen insignificant, but will impact your organization, and could take a long time to repair.
The Mistake: You Take a Non-Holistic Approach

When you first interview a potential hire, you can easily be swayed by certain skills, words, or personality traits. For example, some candidates are particularly good at interviewing and hiring managers may let these people skills trump all else in the process. Unfortunately, hiring someone just because they are easy to talk to (unless that is the extent of the job requirements) can lead to a lot of problems down the road.
The Solution: Look at the Whole Picture
If you want to find the right candidate for a position, it is essential that you look at the whole person. One of the best ways to make sure that a candidate is evaluated completely is to bring more interviewers into the mix. Hiring managers can play a major role, by including personnel who will work with the new hire, you can ensure that it is more than just charm behind the person you are interviewing.
The Mistake: You Use a Checklist

When you see, for example, a VP of sales job description, you will often find a laundry list of things that person needs to bring to the table. A list of important skills is important to have when starting a job search, but just because you find someone who ticks all the boxes does not mean you have found your dream hire.

The Solution: Dig Into Job Requirements

Every job requires much more than it may seem on the surface. To find the best candidates, hiring managers and expert executive recruiters must investigate what makes someone successful in a certain position. Most jobs have an intersection of a few different skills that come into play to make them truly perfect for the job. The more time you spend on identifying what that perfect candidate looks like, the better chance you will have actually to find them.


The Mistake: Technical Skills are Your Holy Grail

Particularly in highly technical roles, many hiring managers think they can test their way to a perfect candidate. After all, if a candidate can accomplish a series of technical tasks and demonstrate measurable technical knowledge, that means they are qualified, right?

Not quite.

The Solution: Look for a Well-Rounded Candidate

Even in a role where technical skills are an absolute requirement, it can often be even more important that a new hire is willing to learn and can successfully interface with co-workers. Despite stereotypes that have technical-types hidden behind monitors and underneath headphones, the truth is that communication and other "soft skills" are critical even for the most technical roles. If you find a candidate that has most of the technical skills you need in addition to a willingness to learn, you may be better off hiring that person over someone with all the technical knowledge and a more challenging personality.

How a Recruiter Can Help

Yes, it is true that hiring the right person for a job can be a complex and time-consuming process, but considering how much a good hire can save -- and how much a bad hire can cost -- it is well worth the effort. If you do not have a time or skills to devote to the process, consider working with an executive recruiter who can get to the heart of your problem and find the perfect match for your open seat.