Social Media Is Here To Stay:
Learn What You Need to Know
Tweets. Likes. Shares. Comments. Favorites. Reposts. Links. Followers. Subscribers.
This might sound like kid stuff, but the reality is, this is the new world of B2B and B2C marketing. The consumers that you want to reach are on social media and they're talking. If you and your company are active on social media, then chances are high that you're being talked about - this is a good thing.
But if you're ignoring social media and kind of hoping that it goes away… well, you're missing out and people are still talking about you!. More and more executives, CEOs, and other company leaders in a broad spectrum of industries are discovering that consumers want to be able to put a personal and human connection with the products and services they're spending money on.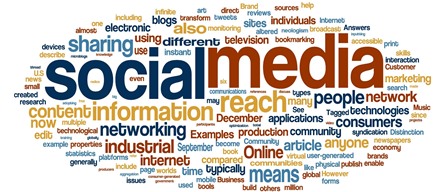 This means only one thing for you - you need to have a social media presence. Now, before you start rolling out excuses such as: "I'm too busy", "It's too risky", or "There's no tangible benefit" - you need to take a quick look at your competitor's Twitter feed and Facebook page. Yes, those followers, likes, and customer comments are all converting to sales and website traffic.
Remember, in today's connected and mobile marketplace, consumers want transparency. They want to know who they are dealing with. More and more of your clients are using social media as a way to research your products, services and reputation. By being present on social media you have a chance to tell your consumers about new products and services, to quickly respond to consumer feedback, and to put a human touch on what can seem to be an impersonal business relationship.
We can't tell you everything you need to know about the key social media tools in this article, but we will give you a primer on the basics.
Twitter
Don't neglect your Twitter home page. Include your logo, website URL and contact details.
Post three times a day or more. Include a mixture of product/service Tweets and information that is interesting to your niche market.
Don't forget your competitors. Follow your competitors so you can stay up-to-date.
Remember to respond to Tweets from your clients.
LinkedIn
Be active. You have to do more than create a company and personal page.
Join relevant LinkedIn Groups and post relevant content.
Become a LinkedIn Publisher and write content that establishes you in your market.
Don't neglect your profile. Make sure it is optimized.
Facebook
Consumers turn to Facebook to find out all they can about you. Make sure your About page is complete and detailed.
Don't forget to use the keywords relevant to your product/service. Customers will search Facebook for these keywords.
Respond immediately to customer feedback. Be polite and helpful. Don't ignore negative comments.
Include a mix of product/service posts and informational posts.
Google+
Now is the time to establish a presence on Google+.
Learn about Authorship and the Company Page. These are two ways you can use Google+ as a marketing tool.
Remember a Google+ presence helps your search engine ranking.
YouTube
People love videos. Create a company channel and post videos about your product/service, company, and anything relevant to your consumer base.
Ensure that you include links back to your website on your company channel page.
Make your video titles useful and informative. Same goes for the video description, you want to entice people to watch your video.
Remember those smartphones and tablets that everyone is carrying around are the keys to your marketing campaign. With a well thought-out and strategic social media marketing campaign, you can convert your Tweets, status updates, videos, favorites, and other online content into real B2B and B2C relationships.
Your customers don't want to be your best friend but they do like hearing from the CEO of their favorite brand when there is a problem or a question. The personal touch in business goes a long way and now instead of picking up the phone or sending a letter - you can post a Tweet or respond to a comment on Facebook.
The team at Know Agency is here to help you. This is what we do. We can help you understand social media and ensure you don't miss out on this crucial marketing tool. ~Jane Phelps