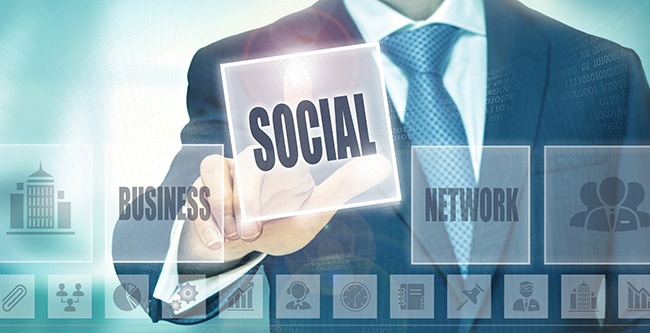 By Sheldon Baker
It's no longer enough to tell your customers and potential customers what's so great about your brand and call it a marketing day. Customers are too savvy for a simple sales pitch.
To gain their attention, and their business, your content marketing efforts will need to do much more. The key is to put your customer first. Each piece of content marketing should be fresh and tell a story — not about your brand or product, but about how to help your customer fill a need or solve a problem…and then your wonderful offering can be spotlighted.
Now, I can hear you say "I don't have time to do this." And neither does a staff member, who has no social media experience, able to devote some of their time to executing these tasks. Social media work is a full-time job. That's where hiring a permanent employee to staff this position or bringing on a marketing consultant or communications agency with industry knowledge can help. They can work hand-in-hand with you to develop content and bring your marketing into the 21st Century.
Here are a few tips to create an enhanced content marketing program.
Blog: If you haven't already, establish a customer-facing blog. Discussion of developments about your product or service should only be part of the equation. This should primarily be a venue for placing your brand in a larger context. Tips, advice and a how-to are keys to offering readers content they can use in their business and content that will keep them coming back for more — and turning to your site as a destination. And of course, your company blog should function like any other blog. It should link to relevant content, be visually appealing, and give readers a reason to continue viewing — whether this be through storytelling, advice or promotions.
YouTube Channel: If you have the resources to create video content, a YouTube channel can be an important medium for delivering your gospel. This is not the place for commercials however. The content should balance your messaging with useful information. For example, "how to use our product or service for maximum effect" is a reasonable theme for a video. Retain viewership by creating new content often. And if appropriate, develop instructional videos that relate to your brand's areas of expertise, but are unbranded or subtlety branded, featuring your products sparingly. Not every piece of content needs to be shouting your name.
SEO Strategy: Your SEO or Search Engine Optimization strategy should not be a single pronged approach at driving up your brand's name in search results. Unless your brand is a household name such as Coke or Starbucks, you aren't going to drive many hits to your content on your name alone. With that said, now is the time to get inside your customers' heads. If they need your products or services, what search terms would they be using to solve their problem? Be sure to incorporate these words, phrases and questions in all your content to drive traffic to your site. To retain readers, make sure your content is of interest to them. Avoid too many technical specifications and straight up advertising.
Next month, we'll provide a few more social media content marketing tips for you to consider.
Sheldon Baker is CEO of the Baker Dillon Group LLC and has created numerous nutraceutical brand marketing and communications campaigns for companies of all sizes. He can be contacted at SBaker@BakerDillon.com or at www.BakerDillon.com.