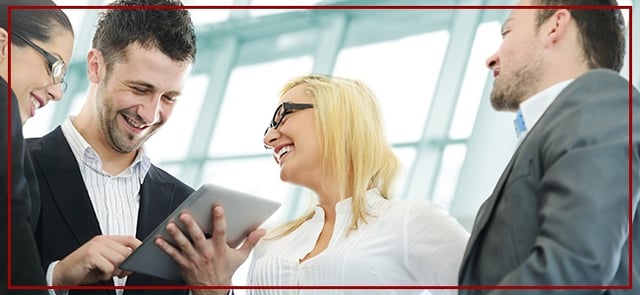 Before you eat at a new restaurant, what is the first thing you do? If you're anything like 145 million people who use the site -- you probably check Yelp. User-generated review sites like Yelp, TripAdvisor, and even Amazon have become a critical part of the evaluation process for many different consumer decisions.

But did you know that most job seekers are also looking for reviews before they even submit a resume or return a CPG recruiter phone call?

Glassdoor.com has more than 4 million visitors every month, reading reviews and looking for positions. The site offers visitors a glimpse into working life at virtually any company and features reviews from current and past employees as well as company-maintained employer profiles. If your company is not using the popular site as a recruiting tool, now is the time to start.


Why Glassdoor is a Critical Recruiting & Employer Branding Tool
Employer branding is more important than ever. The millennials that dominate the job-seeking market, as well as the younger generation coming behind them, are more interested in working at a place that offers a friendly, comfortable work environment than taking a job merely for a prestigious brand name. Employer branding is the best way to ensure that potential hires know just how important fostering a good work environment is to your company.

One of biggest draws of Glassdoor is unfiltered commentary from current and former employees about what a company is really like. Potential hires place a lot of stock in these unpaid opinions -- much more so than they will in a slickly produced employer branding video, or your careers page. If you and your recruiting team are not active on Glassdoor, you are missing the opportunity to talk to these interested evaluators.

Further, hopefully, your company will not have to tackle bad reviews, but of course, the reality is that even good companies can end up hiring employees who are not a good fit and who subsequently have a bad experience. By having an active presence on Glassdoor, you can respond to these reviews quickly and with an explanation, which can temper their impact on prospective or current employees.

How to Get Started with Glassdoor
The best way to start getting involved in the Glassdoor community is with a free employer profile. When you claim your company profile, you can include relevant company details, including photos, about the workplace you offer. Further, you can respond to (but not remove) reviews from employees. With its considerable traffic, Glassdoor is also a useful tool for posting open positions. Once you discover the value of your Glassdoor activity, you may decide to upgrade to an enhanced profile that allows for even more functionality including profile analytics and the ability to promote job listing.

Social media has become an integral part of the recruiting process for many CPG recruiters as well as those in other industries. While it can be nearly impossible to keep up with every new social platform, Glassdoor is certainly one that you want to consider since your prospects are most likely already there.