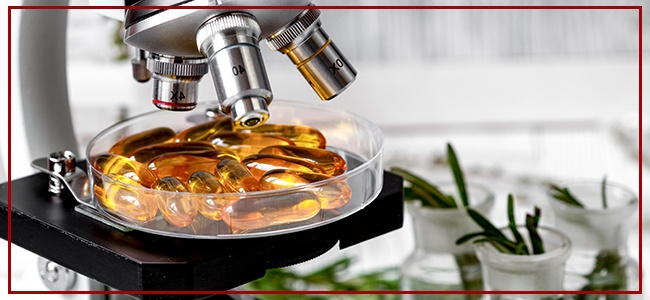 Today's consumer is generally much more informed and more proactive about their health. Thanks to the internet and the marketing efforts of dietary supplements manufacturers, more and more people are taking steps to attain and retain their health.

Top Dietary Trends
There is much more interest in healthy lifestyle choices revolving around the diet such as juicing, including seeds and nuts for healthy fat, seaweed for its unique nutrients, reducing sugar intake and other healthy food choices. Following are a few trends that are likely to filter into the dietary supplement industry, influencing product development over the next year or more.
Reducing Sugar
One of the largest dietary trends is reducing the use of artificial sugar. This has spurred another trend which is the use of turmeric to counter the inflammation caused by artificial sugar.
Plant-based Nutrition
Plants seem to be all the rage with the biggest food manufacturers setting the pace.
For instance, Danone is pushing non-diary yogurts and desserts and getting a very good response from consumers. Coca-Cola has also entered this market with the acquisition of AdeS which is a soy-based beverage brand. Snacking products that are completely plant-based, free of gluten and dairy are also becoming quite popular. Starbucks and other large beverage brands are now stocking chickpea-based snacks while New York-based startup Brami Beans has worked Italian lupini beans into the snack selection.
New Protein Sources
While plant-based protein is not a trend that is likely to fade, there are other unique sources of protein that are entering the market and could influence the supplement industry. For example, one trend is the consumption of broth as a protein source. In the U.S and beyond, the protein products market is going into new directions and there are outlets that are already on it. Brodo in New York's East Village serves broth to go and the Sydney, Australia Thrive restaurant has included it in their lunch time menu along with other healthy choices like salads.There's also a start-up specializing in broth known as OsteoBroth and another known as AccelFoods that has a brand of broth known as Nona Lim.
Vinegar, anyone?
Another interesting trend is Kombucha and drinking vinegar. Both of these unique beverages are well on the way to becoming a $1 billion market in the U.S., with CPG giants like Coca-Cola hopping on board. Coke owns Suja which manufacturers yogurts and different types of fruit and vegetable-based snacks like kale and beetroot which promote digestive and overall wellness.
Product Development Jobs
As the consumer market for healthy food products expands, new opportunities for product development jobs. With giants like Coca-Cola and Danone as well as startups offering healthy options like broth and Kombucha, they will be a need for people with the expertise to develop the products. Further, the supplement industry will need to be able to keep up with these dietary trends and innovate ways to provide the nutrients and benefits that consumers want in supplemnet form.
In the U.S, the U.S Pharmacopeial Convention (USP) is in charge of developing public standards to provide oversight over dietary supplements in terms of quality, which means the USP is concerned with product development. Those who work in product development in the dietary supplement industry conduct laboratory tests and make sure that the information they have on a product as it is being developed is put through a process of public scrutiny by gathering reviews and comments.
Dietary product development jobs get the process started by submitting a dietary supplement product, an ingredient draft or request for the revision of an existing monograph. The goal is to get the approval of the USP Dietary Supplements Expert Committee and getting published in one of the organization's compendia.
The 2017 dietary trends that we have listed here are just the beginning. As consumers come to expect more from their diets and their supplements, product development professionals should keep their ear to the ground so that their products can meet these needs in the growing market.