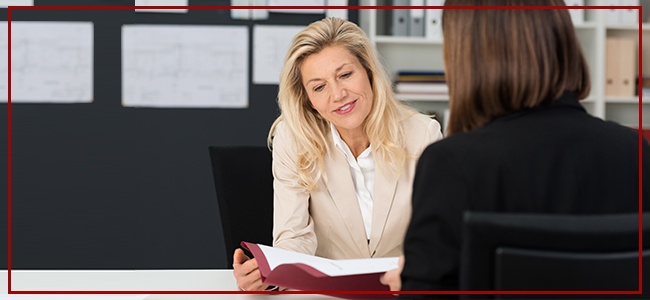 Every organization wants to be a company like Google or Facebook where potential employees are beating down the door to get a shot at the next open position. Most may think that's out of their reach, but that's simply not the case. The job of an executive search team is not just to help find employees to fill roles, but also to share ways that a company can develop their own culture so that they are attracting that top talent with less work.

Following are ten ways that any organization can look towards in order to start attracting the best employees.
1. Know What You're Looking For
If you don't have a clear and defined goal as to the role you're hoping to fill and the ideal candidate for the job, you will not gain much traction with the top candidates. They might not be able to tell if they are a good fit and highly regarded employees certainly don't want to spend time they don't have with a company that does not even know what they want.
2. Have a Plan
Whether you are hiring for a specific position or working with an executive search firm on retainer, you should have a plan in place for finding the top talent available. That includes where you will look, what your minimum requirements will be, and have a clear job advertisement in mind. Even if you are using a recruiter rather than traditional advertising methods, the act of constructing the ad will be a good exercise to help you understand your needs.
3. Your Potential Employees are Your Customers
Geoffrey James, contributing editor at Inc. and popular blogger recommends treating your candidates like your customers. That means that not only do you need to be able to convince them that your company is the right place for their talents, but you need to respect them just as you would a paying customer -- even if you're not going to hire them.
4. Your Interview Process Counts
If you have a clear idea and plan as to how to hire top talent, you want to invest just as much effort in refining your interview process. Find the best interviewers in your office and bring them in to talk to potential hires, even if they are not in the same department.
5. Brand Yourself
Just as your company should have a brand that your customers recognize, it is essential to have an employer brand as well. Potential hires should be made aware of what makes you a great company to work for, even before they send a resume. Spend some time thinking about how you can improve your employer brand.
6. Leadership Counts
People are willing to change jobs, move across the country, and even learn an entirely new industry if they are working for or with the right person. The leaders in your company are an important part of attracting top talent. Be sure to invest in leadership courses or mentorship when necessary so that your leaders can attract the future leaders of your company.
7. Value Your Current Employees
This should go without saying, but if your company is not allowing employees to feel valued, you are unlikely to attract top talent no matter what your recruitment strategy. Be sure that employees know how their part fits into the big picture and feel like a valued, essential part of the team. This will not only help your employer brand, but your current employees will be more likely to recurit top talent that they know if they are happy.
8. Offer Non-Monetary Rewards
Some companies may feel that they are unable to attract top talent because they cannot afford to pay top talent. However, many employees are motivated by more than just money, so be sure you are offering things like flexible schedules, work-from-home options, and other non-monetary rewards.
9. Empower Your Best Employees
In an ideal world your entire office would be populated by the best possible talent, but that will most likely never be the case. Be sure that your best employees know how much you value them specifically by giving them visibility and power.
10. Move Quickly
Finally, when hiring top talent you need to recognize that they are in demand. That means when you find someone who matches your specific criteria and your corporate culture, be sure to act fast and decisively.
---
How a Specialist Can Help
An executive search specialist can help in cultivating and selling these areas that are really appealing to the most qualified and respected candidates. The recruitment process is not an easy one but the more time you spend creating a company that attracts candidates on its own, the better you will be able to reach your business goals.